Take home some bounty! From sweet honey to veggies to maple syrup, berries and beyond, Rideau Lakes is bursting with local food producers. Stop by local farm stands or travel around to family farms and discover all the ingredients for a fresh meal during your stay in Rideau Lakes. Scroll to find a google map of locations to plan your farm gate adventure!
Looking for the Farm to Fork experience? Harlem Stonegate Bed & Breakfast offers wonderful locally-sourced foods, cooked to perfection. Watch for fun agricultural events for the whole family at Wendy's Country Market, too! Read on to meet the growers of Rideau Lakes.

Farm Stands
A popular local spot for both seasonal vegetables and antiques! Located at 8525 County 42 Road in Newboro, look for the sign,"Old World Country Antiques" on your way.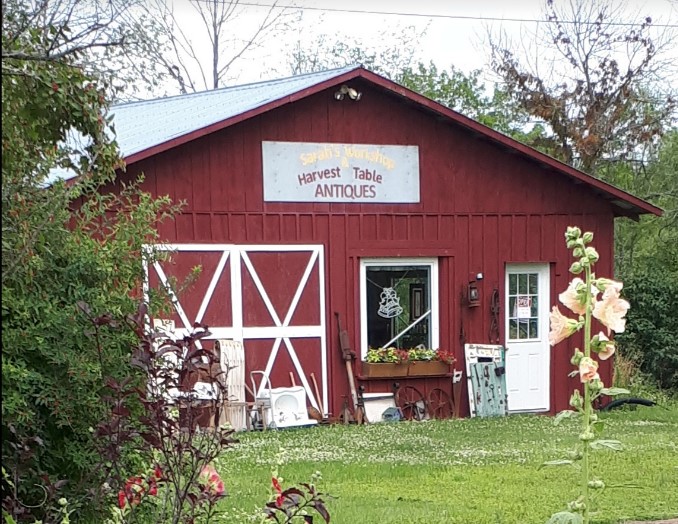 Old World Country Antiques Photo by Levi Doucet
Family owned and operated! Find sweet maple syrup, maple butter and maple candy year round. From their family to yours, Gunnebrooke Farms puts love and careful attention into what they produce and create. Give Joyce a call to order or stop by the farm to pick some up (to guarantee someone being there, give Joyce a call first at 613-359-5071.) Online ordering is easy, check out their retail site here.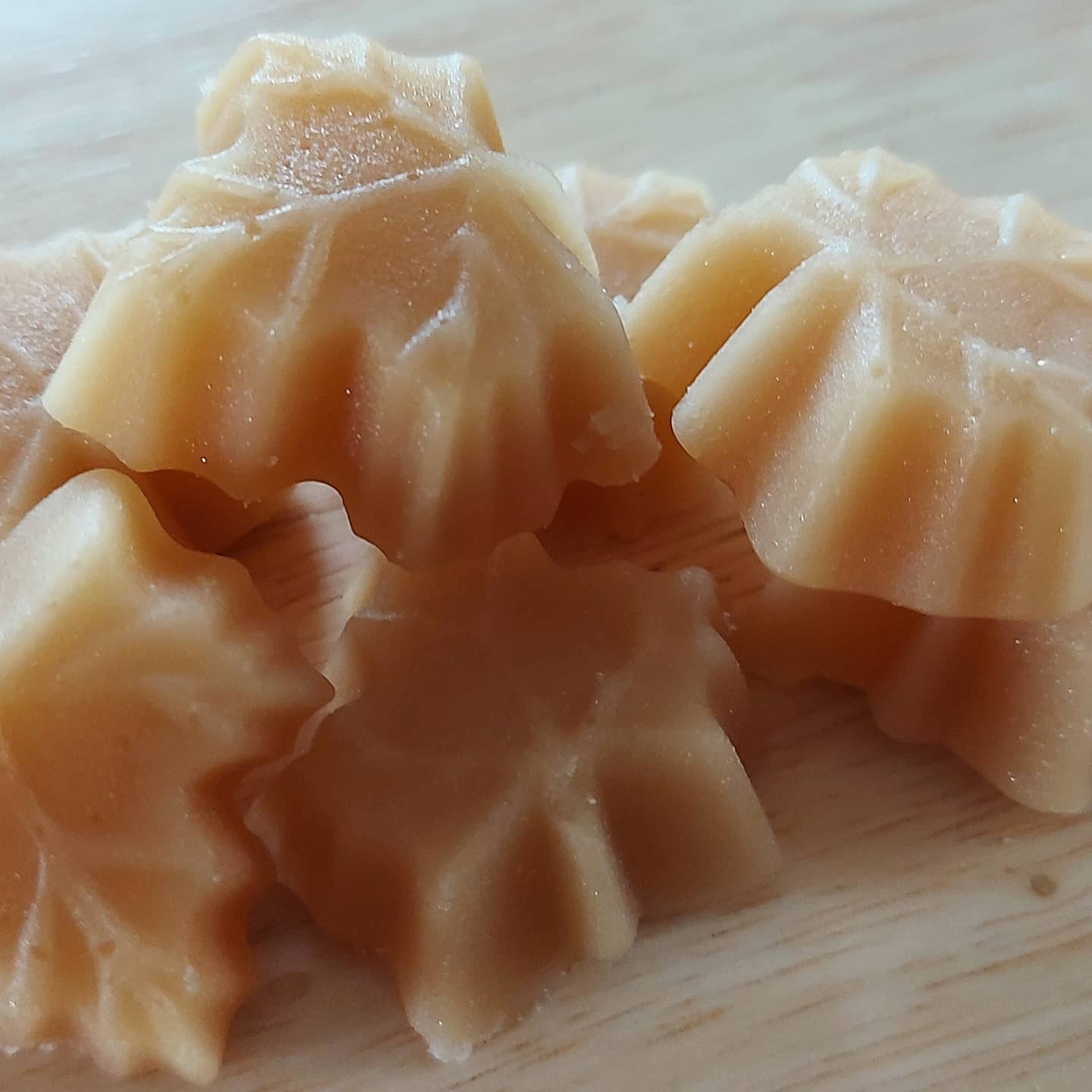 Home of epic maple vinegar! The year-round farm stand at Little Rideau Farm is the perfect stop for single-source honey and world champion maple products. You can't miss the little red barn at 8929 Highway 42 near Westport.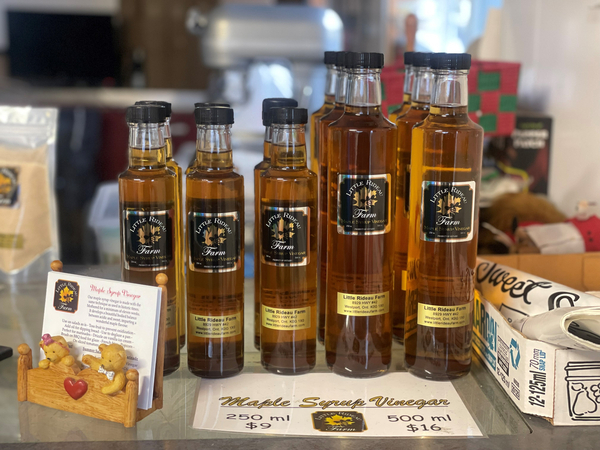 Little Rideau Farm's Maple Vinegar photo by Marie White
This small-scale hobby farm in Rideau Lakes specializes in seasonal blooms and garden veggies. The roadside stand is located at 4775 Briton Houghton Bay Road, Portland.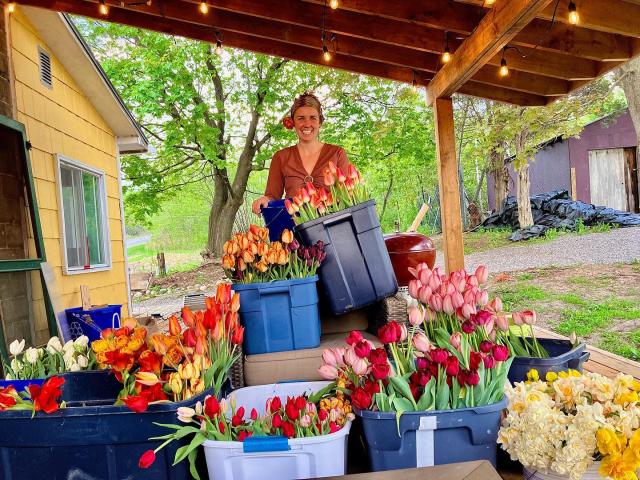 Luna Moth Blooms and Bounty Facebook page
Maple Hill Farm is pleased to host a farm stand every Saturday morning starting in July.
This fourth generation family farm in Rideau Ferry is a local staple for fresh produce. The strawberries are amazing (mid-June) and the veggies are devine. Miller's Bay Farm Market Garden & Berry Patch also offers a weekly produce basket program to keep up with everything that's in season. Wondering what's available on the stand and when? Miller Bay Farm has made it easy, just check out this chart. Don't forget their fabulous pumpkin patch in the fall!
Where colourful blooms and delicious herbs combine! Get ready to grow with the greenhouse at Newboro Farm Gate Gardens. This garden centre in Newboro specializes in plants, flowers and herbs. Check out their annuals, perennials, herbs, vines, hanging baskets, potted containers, garden features, top soil, garden mix, black loam, and container mix.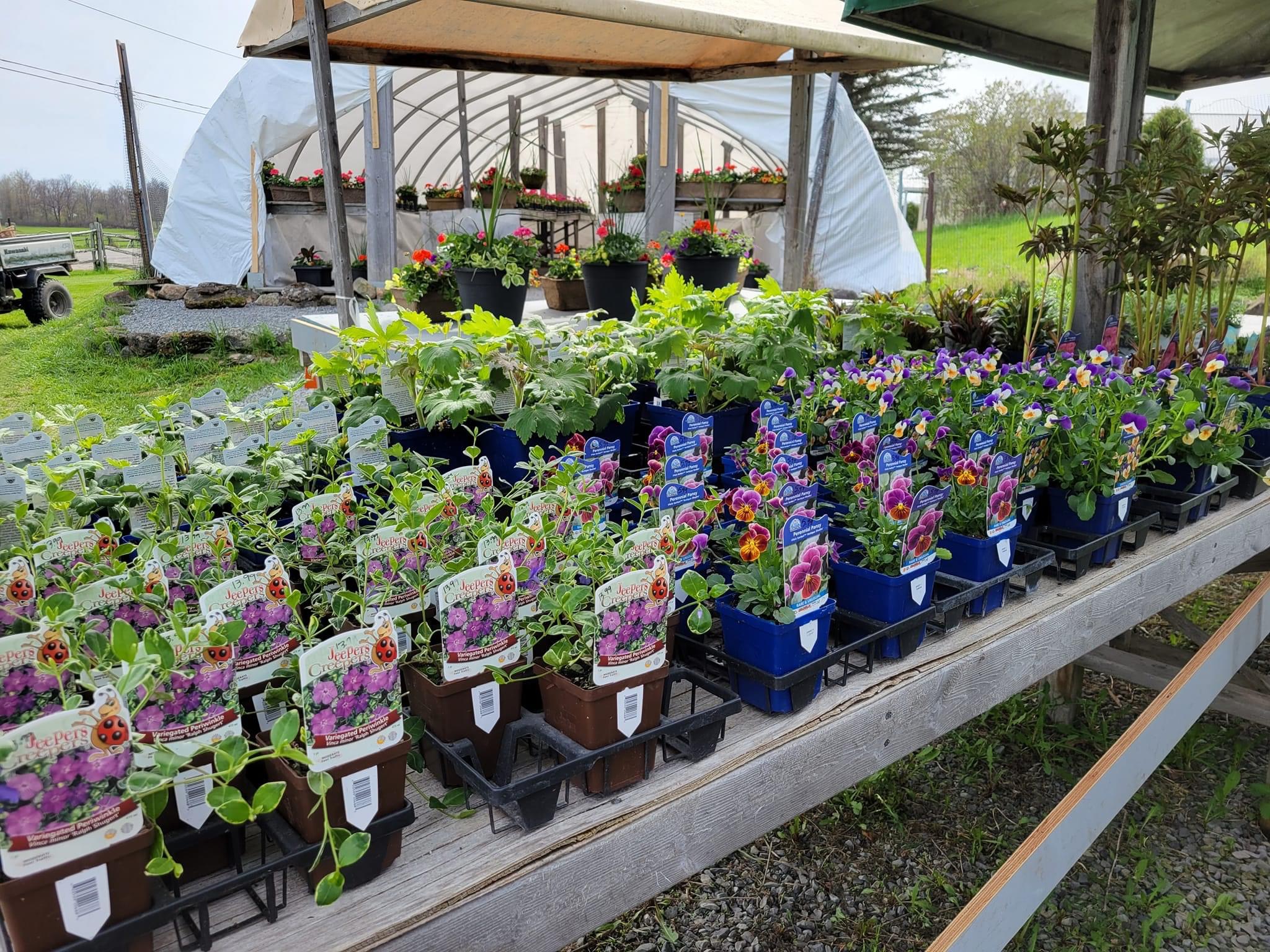 Newboro Farm Gate Facebook Page
Fresh berries alert! Palmers Berry Farm on Salem Road near Westport has a great pick your own or ready-picked selection of strawberries when in season – but don't drive away without checking out the other seasonal produce available from May to October!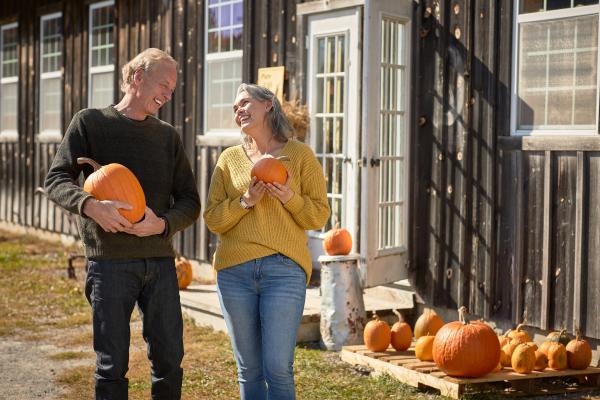 Palmers Vegetable and Berry Farm photo by Matthew Liteplo
Handcrafted selection of elegant wines to enjoy in the comfort of your home or while soaking in the ambiance at the winery during the summer season. Check out their Facebook page for updates at https://www.facebook.com/ScheuermannWinery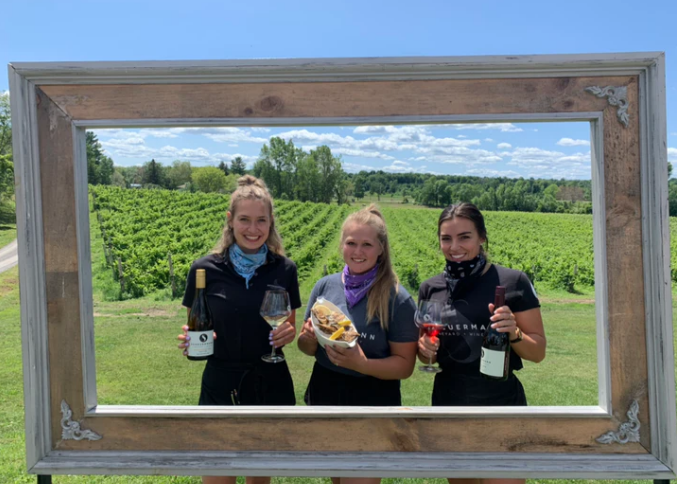 Photo: Scheuermann Vineyard and Winery Website
Scotty's Garden Centre
Take time to smell the flowers! Across the road from Rideau Vista Public School near Westport, you will find a collection of red buildings including Scotty's Garden Centre offering bedding plants and hanging baskets. Lots of plantables!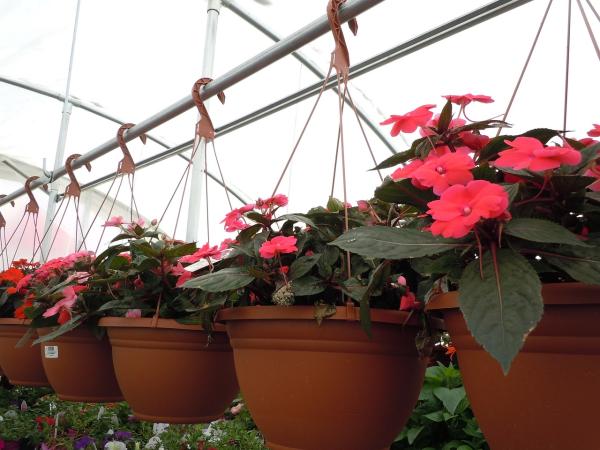 Dreaming of beautiful gardens? Fuel your obsession at Ridgecraft near Newboro, with beautiful garden products and planters at the garden shop. This space will have what you need to plan an epic flower or vegetable garden this sunny season – or landscaping products to take your green thumb to the next level. The back bone of Ridgecraft's garden shop is in garden centre supplies, carrying over 2500 products. Check out their online store, too.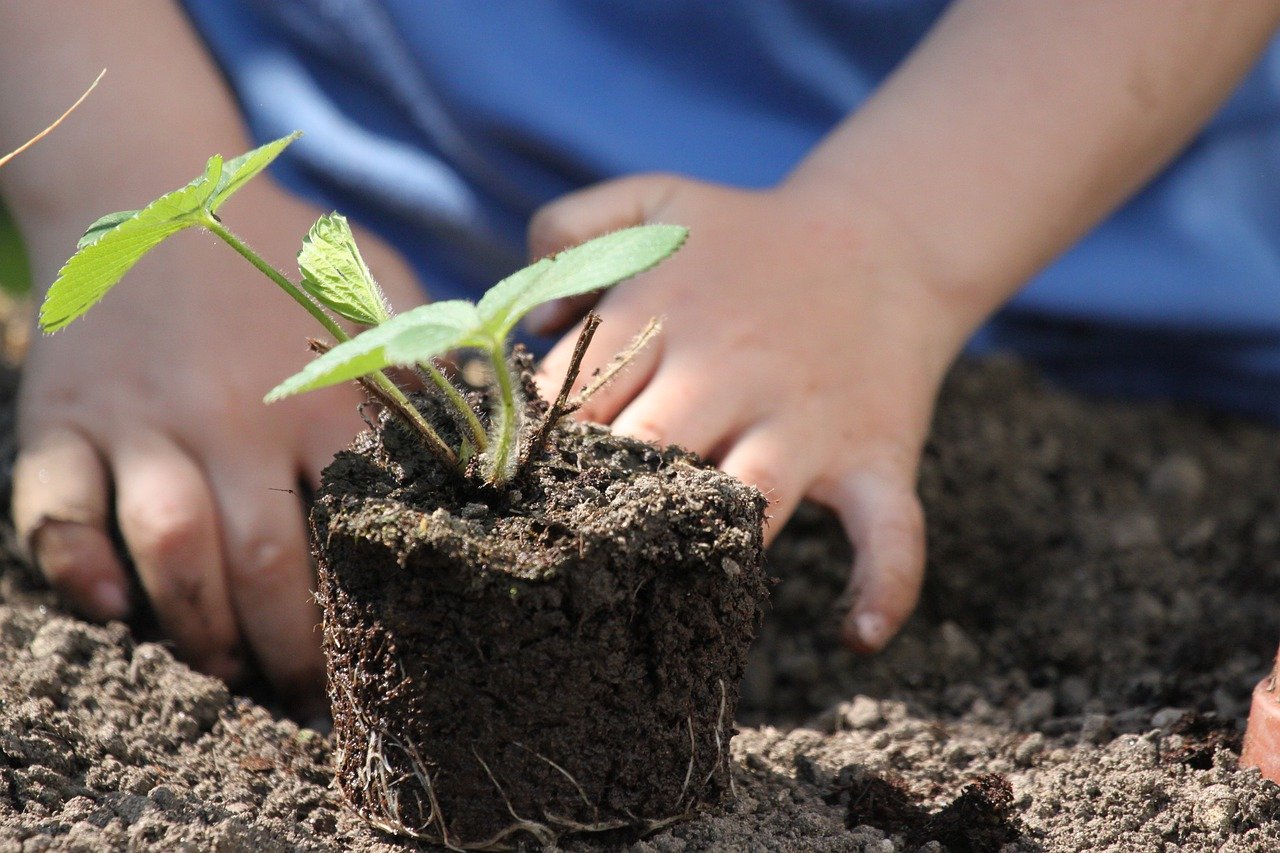 A trip to Wendy's Country Market is an outing unto itself! Whether revelling in the local food, marvelling at the location in a reimagined historic schoolhouse, or seeing the animals up close and personal, Wendy's Country Market is a feel-good local stop. When shopping at Wendy's Country Market, you're supporting more than 60 local producers who sell their products through Wendy's. It's a one-stop shop for meat, produce, baking, preserves, mushrooms, and even donkey milk soap!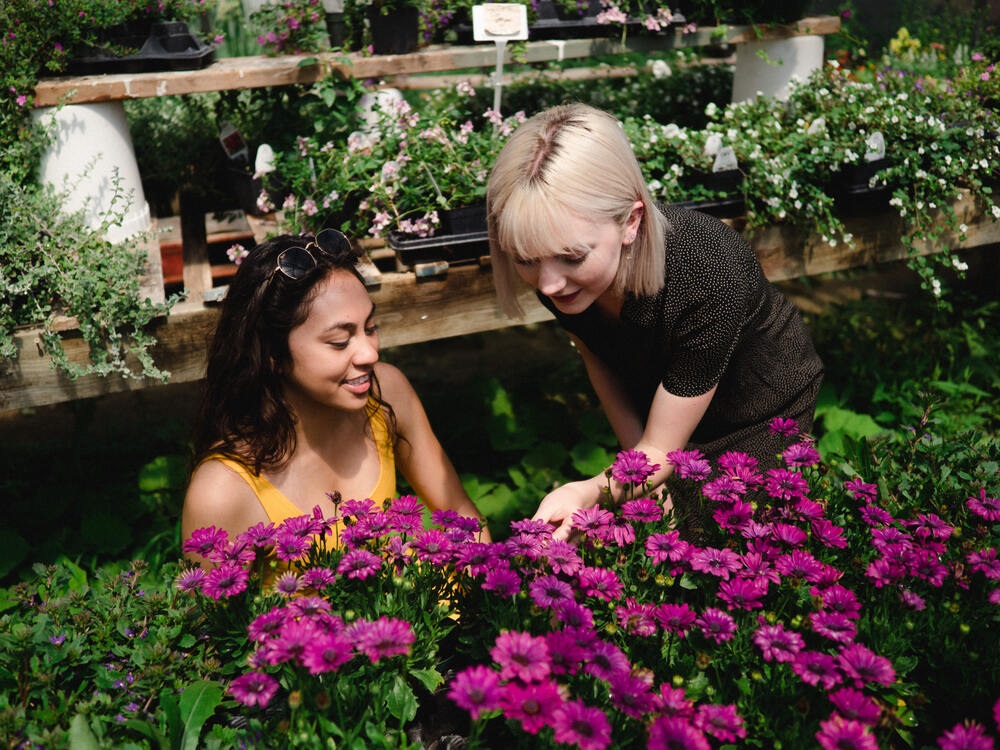 Wendys Country Market photo by Tim Forbes RTO9
Farms
An amazing fifth-generation family farm in Rideau Lakes, making raw milk cheese by hand. Bushgarden Farm is certified organic, and the cheese is made from fresh, warm, raw milk on the farm by cheesemaker Nigel Smith. In Rideau Lakes, you can find this delectable cheese at Bastard Coffee House in Delta. Find out where to find Bushgarden Cheese at the following link: http://www.bushgardenfarm.ca/shops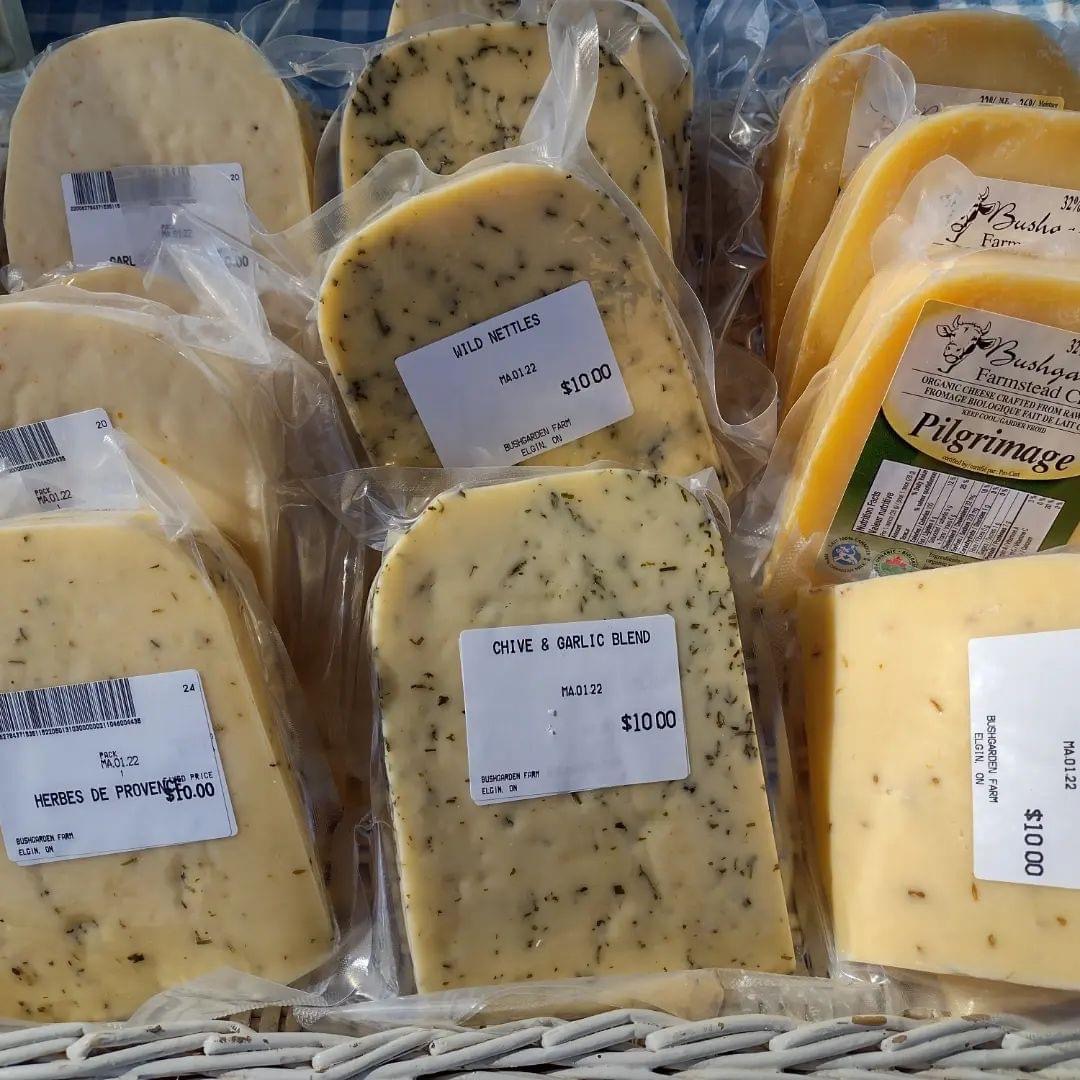 Bushgarden Cheese Facebook Page
Debbee's Bees is the home of the Hutchings Bee since 1848; a truly Canadian honey bee! Sixth generation beekeeper selling queen bees, bee equipment and bee keeping supplies at 434 McCann Road near Newboro.
Near Delta, This year-round farm is a great source for Organic Gourmet Mushrooms, Maple Syrup, Honey, Farm Fresh Eggs, seasonal Produce and Preserves.
Known for their fresh eggs and beautiful onions, this large scale grower has lots of vegetables on the grow. Be sure to ask about their preserves and frozen foods too, such as kale for smoothies and even gooseberries! Located in Delta at 1307 Delta Road.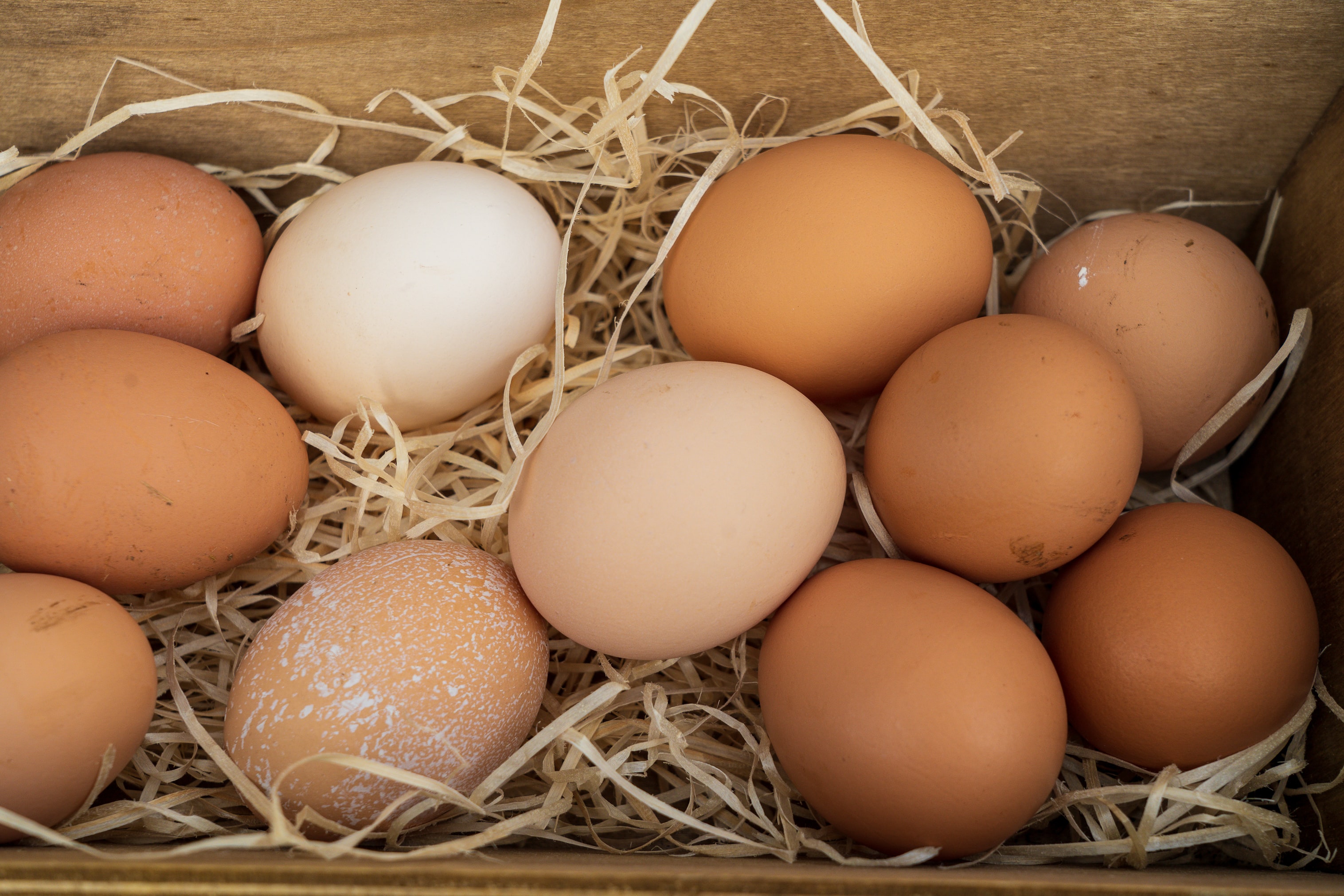 From their farm to your table! This small, regenerative, holistically minded farm in Elgin with a passion for doing the right thing offers grass-fed and finished beef, pasture-raised pork and poultry. With online ordering and a home delivery option, it's easier than ever to enjoy meat with no hormones or antibiotics, no GMOs and no misleading labels.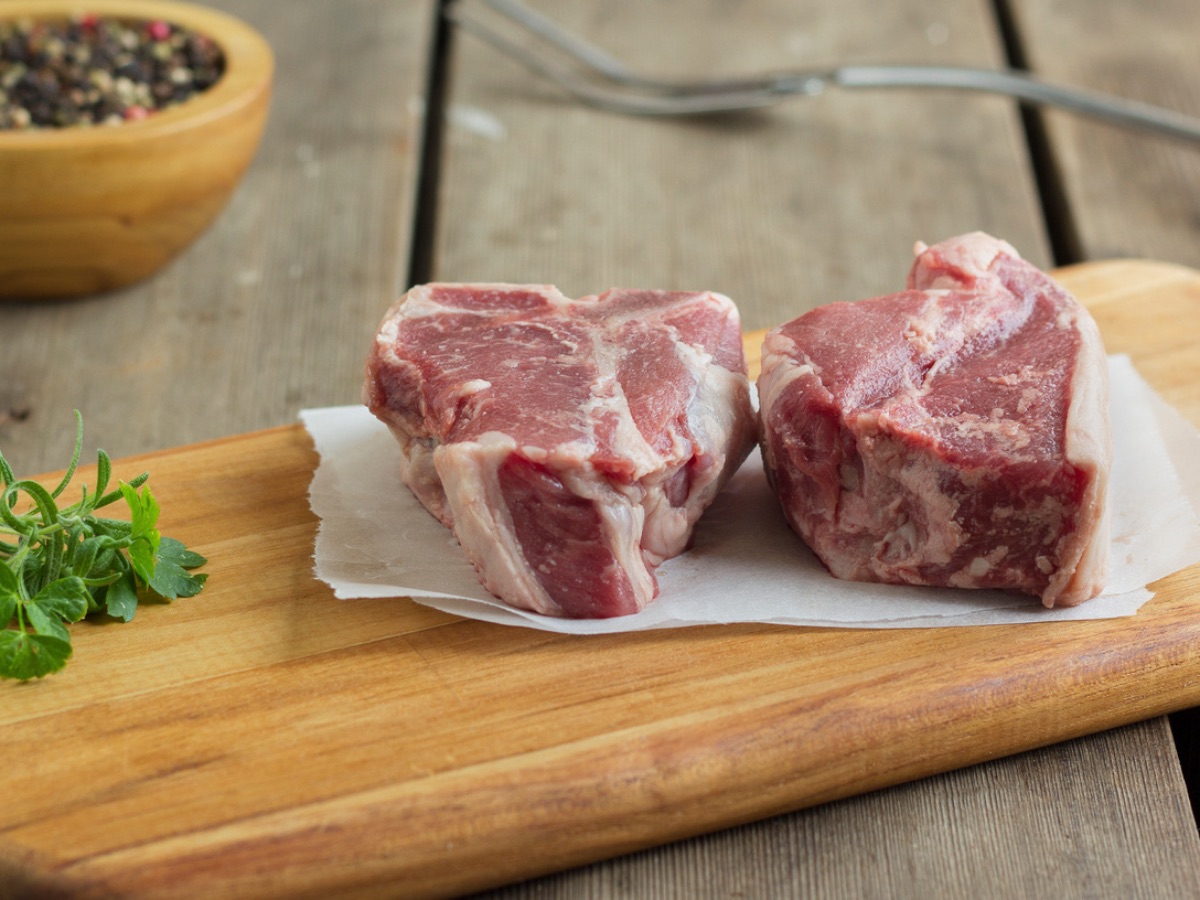 Check in with the experts: Heritage Seed & Produce specializes in the propagation of rare heirloom vegetable seed without synthetic fertilizers or pesticides. Buy your seeds online at the following link: https://www.heritageseedandproduce.com/index.shtml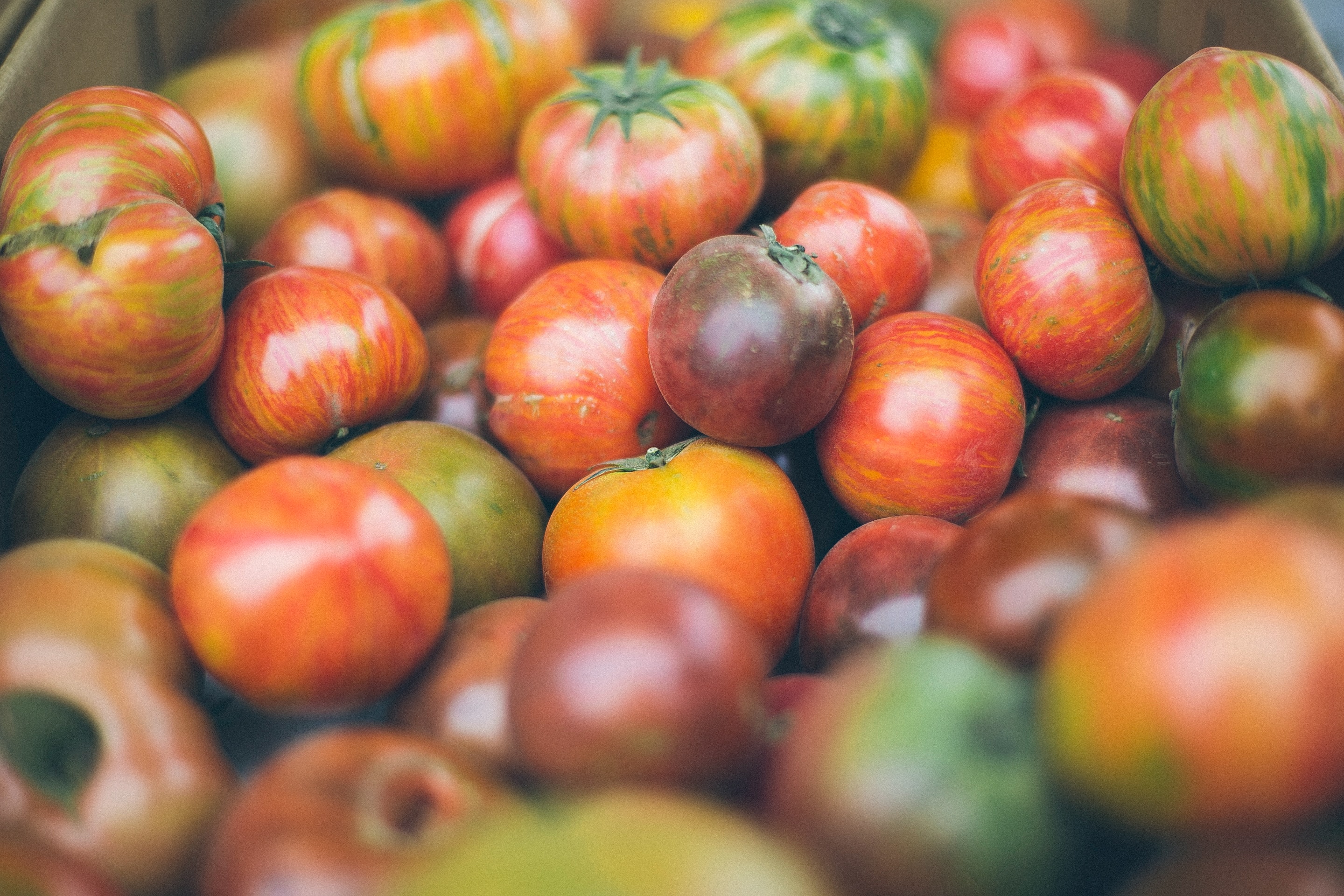 Near Forfar, this homestead offers wholesale honey, beeswax, and starter colonies. Located at 1577 County Road 42 between Forfar and Philipsville. Open on occasion or by appointment.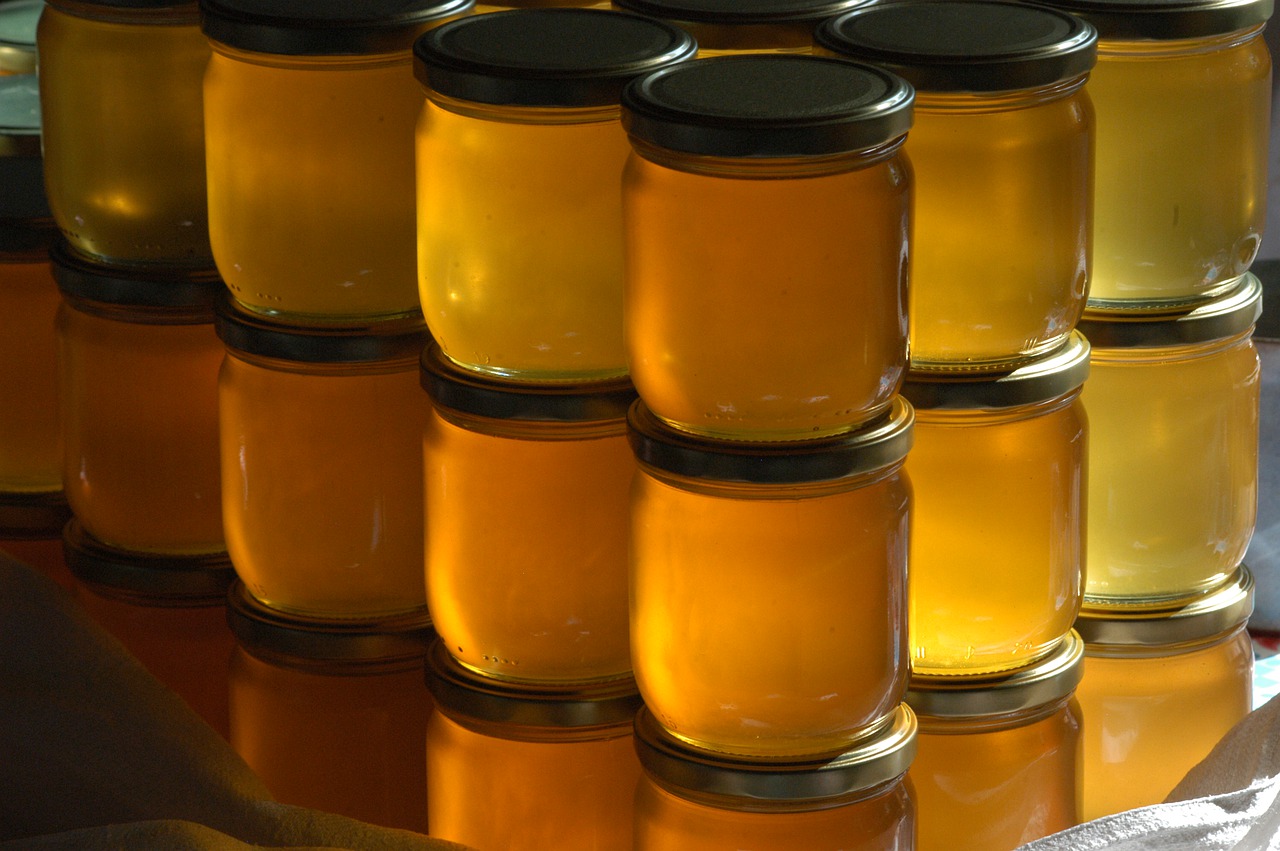 Located in Portland, this family has been crafting maple syrup for more than 150 years.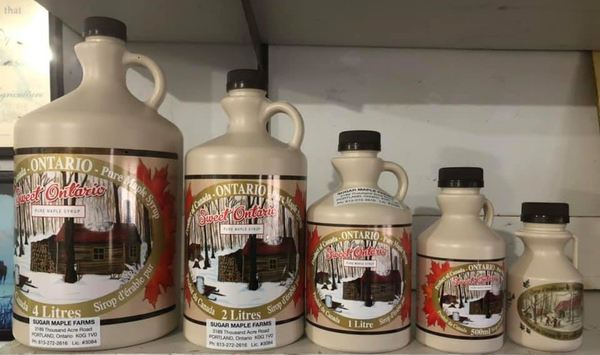 Sugar Maple Farms Facebook Page
The best place to find organic meat naturally raised outdoors and pasture fed. Variety boxes, sausages, kabobs, schnitzel, smoked bacon, hams and peameal bacon. Beef jerky, pork jerky and pepperoni sticks. Plus in-season vegetables, fruit, berries, and raw cold packed honey.
Whether it's locally-grown fruit, veggies and meats, maple syrup and honey, or even fresh-picked flowers, produce grown close to home plays a big part in creating the authentic Rideau Lakes experience!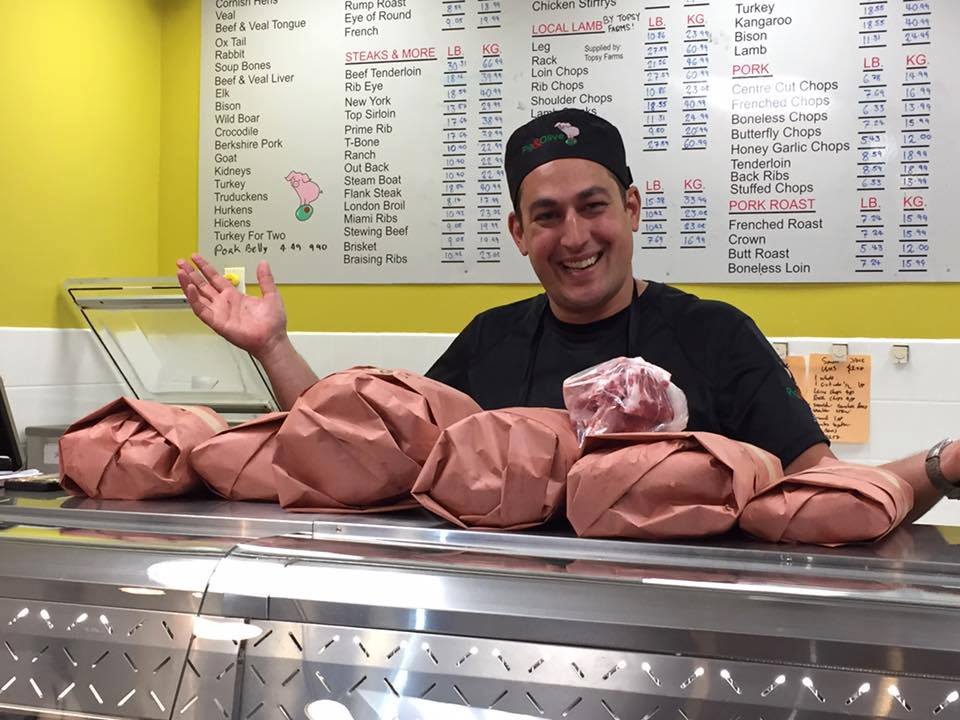 The Frugal Farm Facebook Page