It's time for liquid gold in Rideau Lakes! The first harvest of the year is maple syrup and if you're a fan of nature's sweet treat, you've come to the right place. As soon as the temperatures hit just right in mid-March, the sap starts flowing – and sugarhouses across the region spring into action. Whether collecting by bucket or pipeline, Rideau Lakes maple producers all have one thing in common: the end result is delicious.
Read on for our top picks of local maple syrup producers and attractions:
Get ready to celebrate the sweetness of spring! The Delta Maple Syrup Festival is set for April 15 and 16, 2023 in the village of Delta. This family-friendly festival has been bringing together maple lovers of all ages for 56 years to enjoy pancake breakfasts, fun competitions, children's activities, a giant book sale, milling and blacksmith demonstrations, vendors selling all things maple and much more!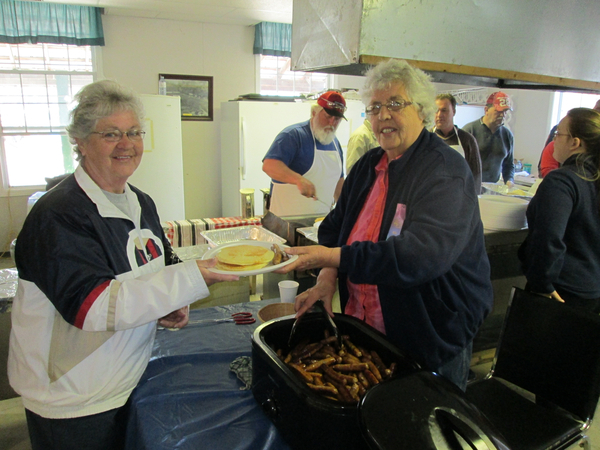 Photo: Delta Agricultural Society
A sweet new activity turned into a family tradition! Blair Brothers Maples was born from the pandemic and is now tapping more than 800 trees on a multi-generational homestead near Newboro. In fact, they will be celebrating Ontario Maple Weekend Saturday, April 1 and Sunday, April 2, 2023 with maple demonstrations, syrup tasting, taffy, maple Beaver Tails, bakery offerings from The Pie Bar, and more. Bring the kids and learn how to tap trees! Blair Brothers syrup is beautifully packaged and makes a great impression! Pick up your syrup at the Recess Cafe in Portland, where this liquid gold is sold year round (until its sold out!).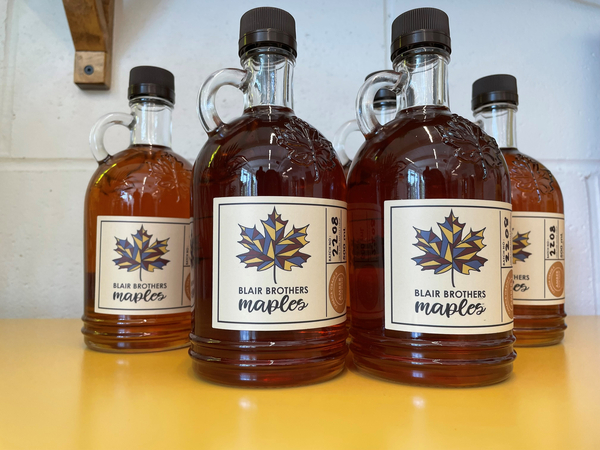 Blair Brothers Maple Syrup sold at Recess Café in Portland
Maple vinegar anyone? Yes, you read that right – and it's delicious! Little Rideau Farm is a World Champion Maple Syrup Producer moving beyond their classic World Champion maple syrup to also create maple butter, artisanal maple mustard, maple sugar, maple candy and more. Are you drooling yet? Order online or stop by the year-round farm gate between Westport and Newboro.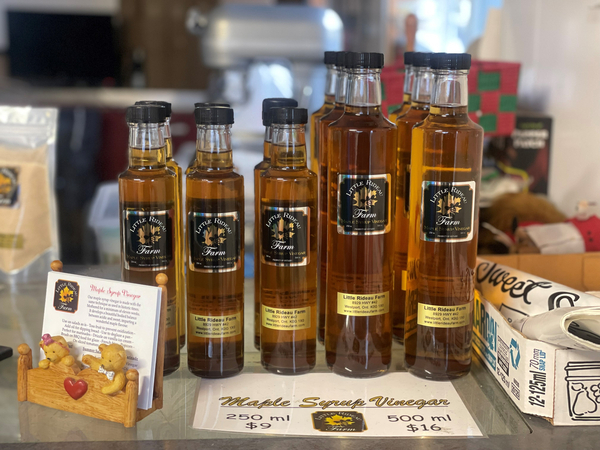 Little Rideau Farm in Newboro
This long-time family run farm offers traditional Maple Syrup in 250ml to 4L in either plastic, glass or tin (tin only in 500ml and 1L) containers. They also have maple butter and maple sugar! Give Joyce a call to order or stop by the farm to pick some up (to guarantee someone being there, give Joyce a call first @ 613-359-5071). Located at 206 County Rd 8 Elgin, ON, Canada K0G 1E0.
Family farm since 1910, Curtis Valy Farms has a loyal following for their maple syrup and maple products made near the village of Delta. Be sure to look here for the popular maple lollipops and maple butter. Visitors are welcome to see how sap is gathered in the bush and boiled in the sugarhouse!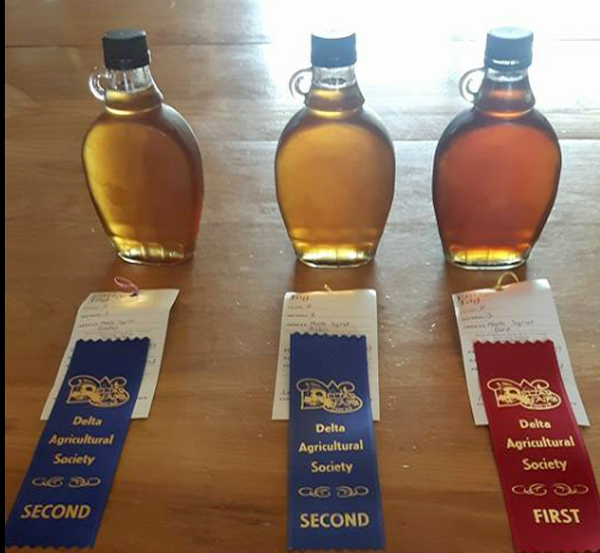 Photo: Curtis Valy Farm Facebook Page
Situated near Portland, Sugar Maple Farms makes natural maple syrup without the use of any chemicals or additives. Stainless steel sugar shanty equipment is part of this modern operation.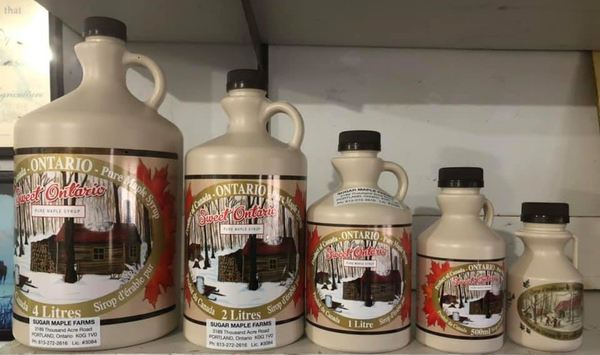 Photo: Sugar Maple Farms Facebook Page
Make your day a little sweeter! Maple Syrup might as well run in the veins of the Walker family, which has been perfecting the art of sugarmaking for four generations. Learn more about the fascinating story of the Walker Family Farm, now operating with more than 1,300 taps! Elevate your baking or breakfast waffles and order online today. Tours are provided upon request at Walker Family Farm; order product online, or find them at stores like the newest addition to the Elgin scene, The Tipped Ship.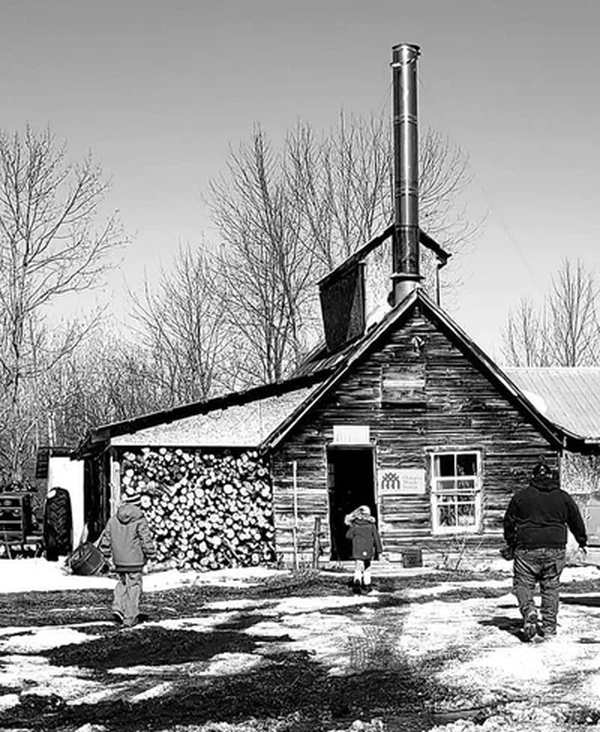 Photo: Walker Family Farm Facebook Page
Embrace the sweetness of spring with pure, golden maple syrup made right here in Rideau Lakes!