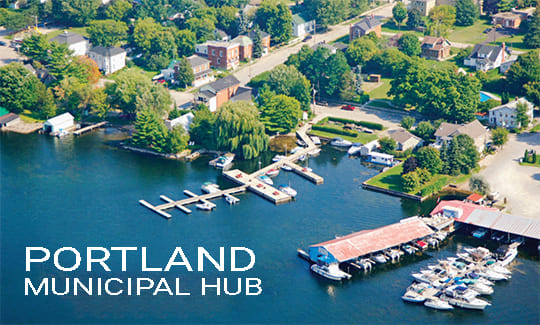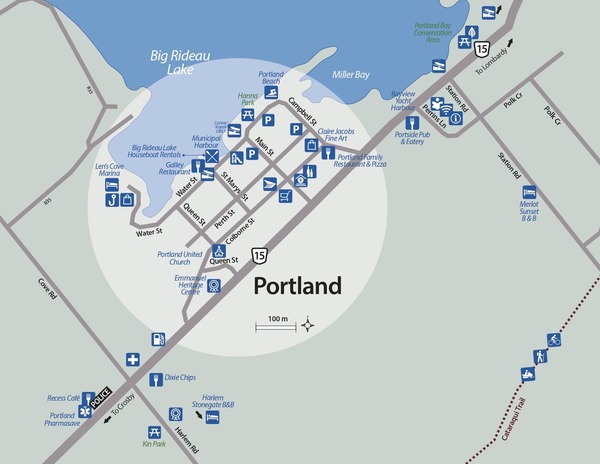 Download the map
Click on the photo to begin the slideshow
Portland is a small village located on Big Rideau Lake and adjacent to Highway 15. Portland boasts three full service marinas and is one of the main gateways for visitors to access Big Rideau Lake. There are a variety of places to stay in the area. Both boat tours and boat rentals are available in town.
In addition to boating, there are many things for the landlubber to do and see in the Portland area. There are several stores in town, including antique and collectables stores.
In the winter, Portland comes alive with a popular festival known as Skate the Lake. Watch the video!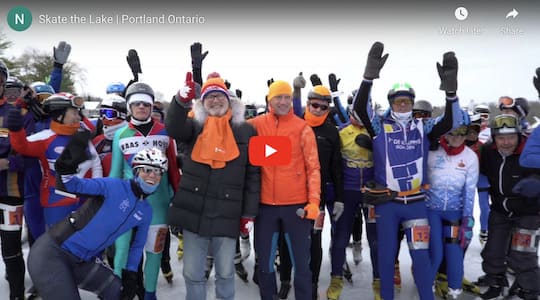 The History of Portland
Several fine buildings mark Portland's evolution as a community of faith, home and business. The Gallagher Bank Building, erected in 1903 is a classic example of bank architecture of that era. The Polk Store, built in 1891 and the Toffey House, built in 1892 manifest the prosperity of the village at the turn of the 20th century. But the landmark of Portland is Emmanuel Anglican Church building. Erected in 1861 of fine local sandstone, the community now seeks new purpose for this stately building at the crest of Portland Hill.