Stop and smell the flowers in Rideau Lakes! Summer is the best time for viewing seasonal gardens that burst with bright colours and sweet-smelling blooms. Discover award-winning gardens, parks and nurseries to get your flower fix in Rideau Lakes.
Gardens
The Rideau Lakes Horticultural Society actively hosts events that are all things garden throughout the growing season. In summer 2023, look for events highlighting water-wise gardening, dye-garden workshops, native plants and seed collecting, as well as much more. Explore more about upcoming events on Instagram @rideaulakeshort
This historic 1850s stone farmhouse is a past winner of accolades for its culinary offerings and unforgettable hospitality. However, guests also enjoy the gardens and peaceful fields complete with wildlife and wildflowers. To get a closer look, book a reservation for breakfast, dinner or treat yourself to an overnight stay. (Please contact by telephone at (613) 272-9110 to make your reservation 48 hours in advance - Thanks!)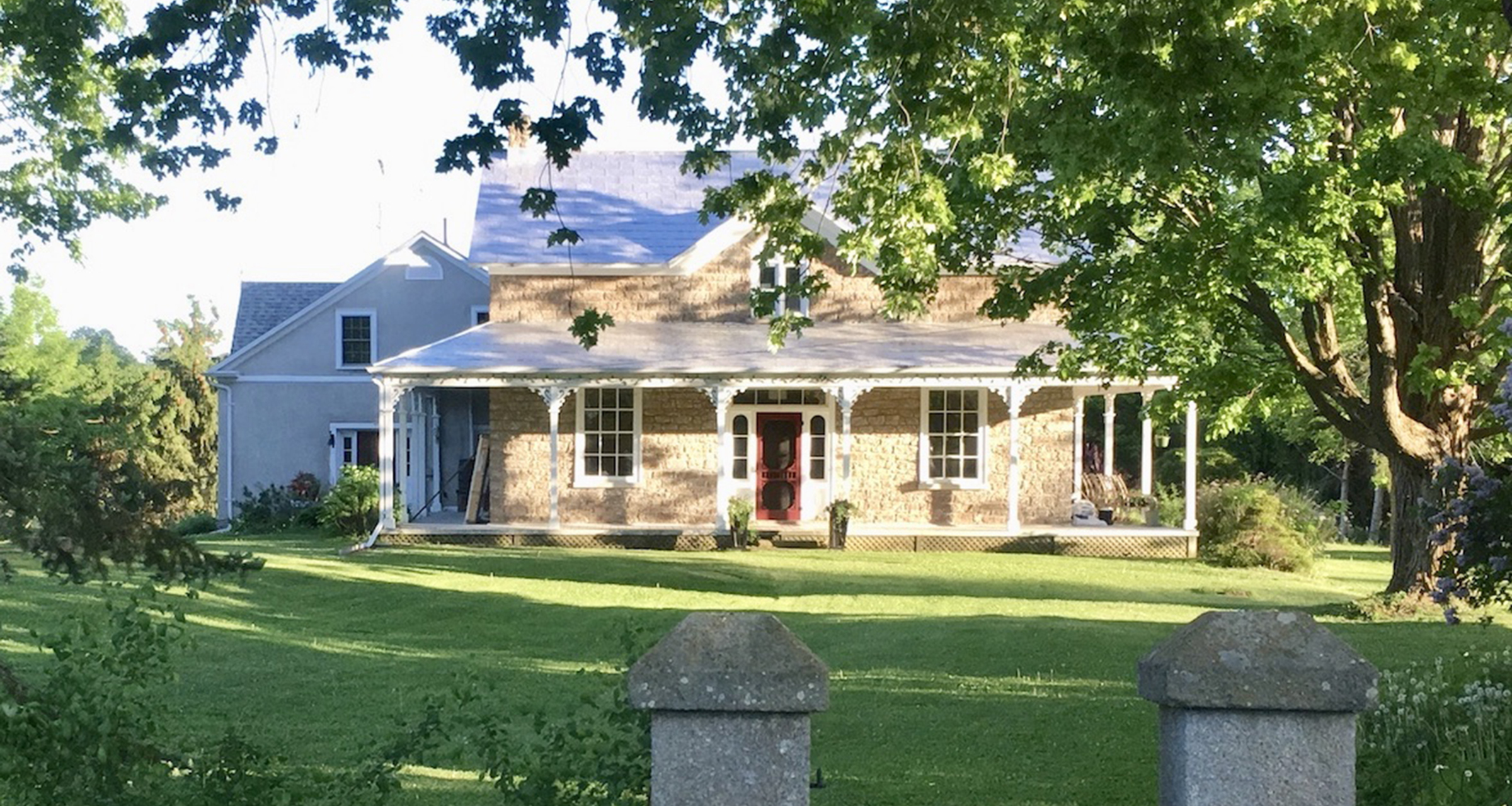 Harlem Stonegate B and B Website
This waterfront gem is a new addition to the UCLG Garden Tour in 2023! It includes vibrant, terraced gardens that overlook three Canadian Shield lakes with paths to draw guests into native plantings and self-seeding annuals. Look for water features that flow down the natural slopes. Guests often see butterflies and hummingbirds visiting the blooms here!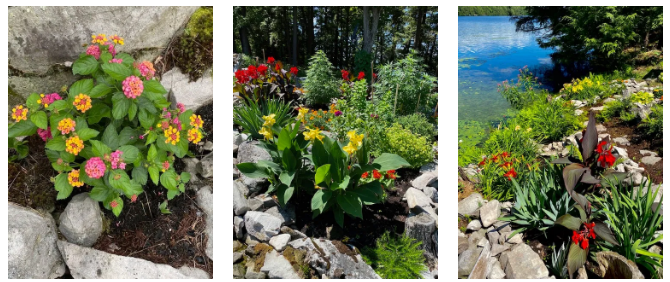 Photo: Indian Lake B & B website
With carefully curated gardens, colourful buildings with heritage stories, and beautiful waterfront views there is always something new to see at The Opinicon. Walking up the stone path to the main restaurant, guests are surrounded by an interesting mix of perennials in eye-catching colours. Stop by the ice cream shop or reserve a spot for lunch or dinner overlooking the lake in the dining room, or the landscaped lawns from the pub and patio. Discover more – and a great backstory. This property is also featured on the UCLG Garden Tour this year.

The Opinicon Facebook
Continue your blooming good time, by checking out Canada's Garden Route Map.
Parks
Did you know that it's free to walk into the park? Spend an afternoon seeing mini-gardens and award-winning blooms at Lower Beverley Lake Park where campers cultivate flowers at their seasonal sites. Explore the beach, trails, canteen and playground and take a walk around to admire the flowers.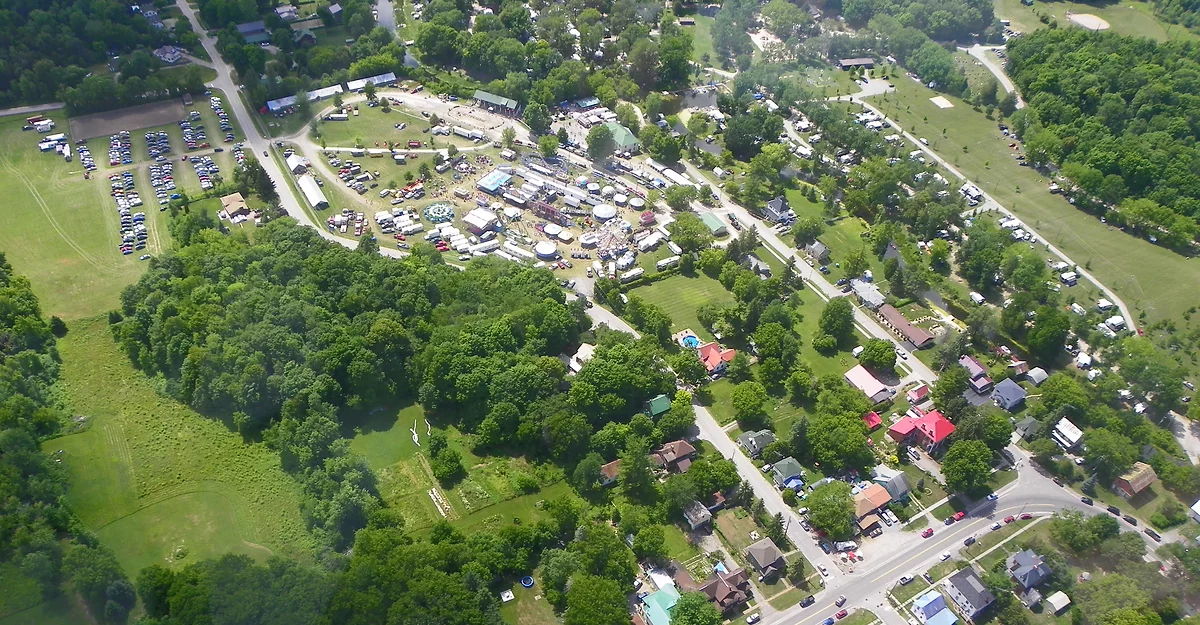 Lower Beverly Lake Park Website
Sit in the gazebo or on the bench under the leafy canopy to take in the beauty of the Big Rideau Lakes. Hanna Park is located in Portland on the shores of the Rideau Canal boasts a pollinator garden. It's the perfect spot for a picnic, too, so bring your blanket, your bestie and some snacks! Learn more about other parks in the Rideau Lakes on the Beaches and Parks page.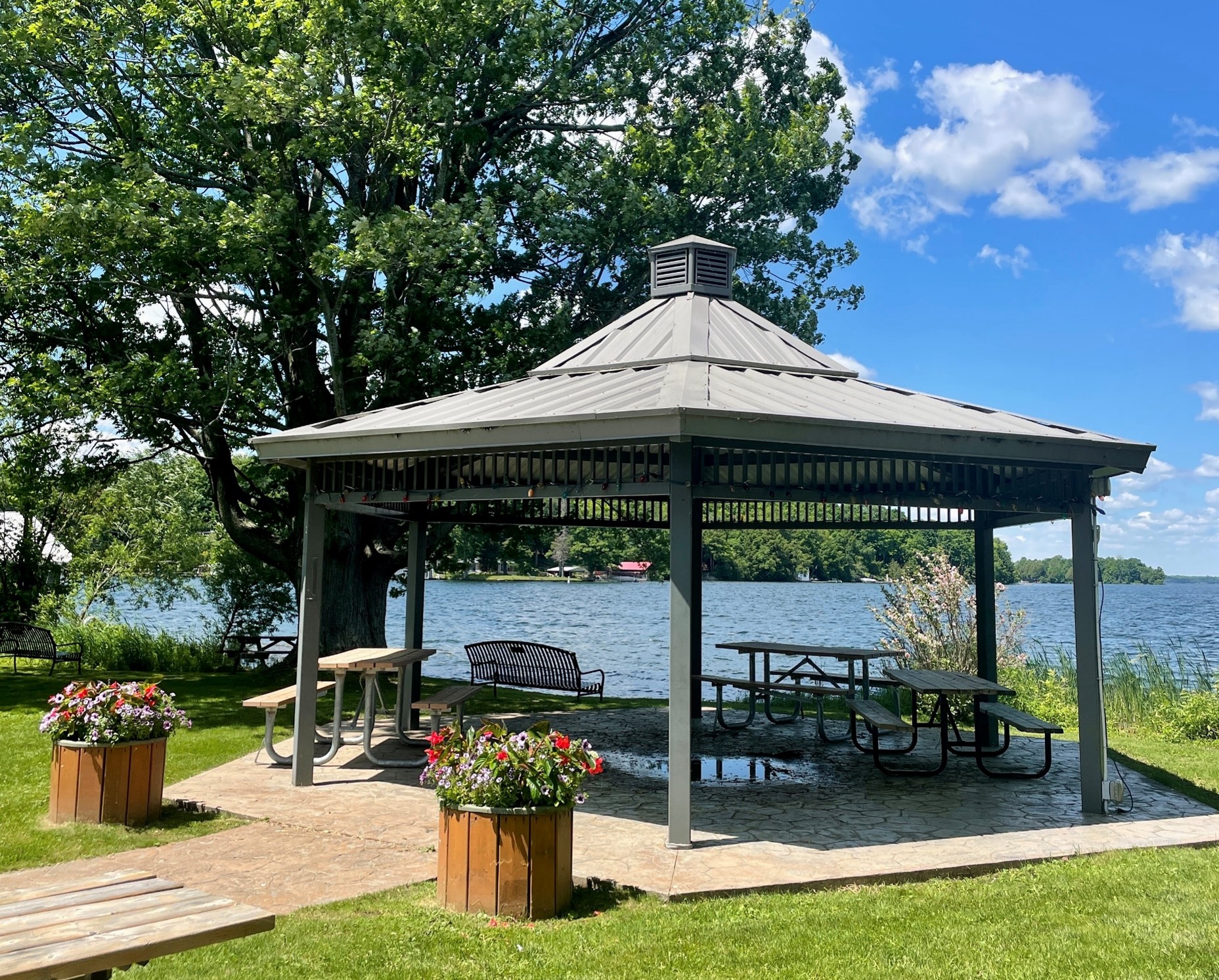 Rideau Lakes and growers go hand-in-hand! With a rich agricultural history and bountiful harvests, summertime is the right time to check out producers in the township that enable local food from farm to fork.
Local food, greenhouses, showcasing nature's beauty! Look for markets, culinary and music events on site, alongside beautifully thought out gardens accenting the property.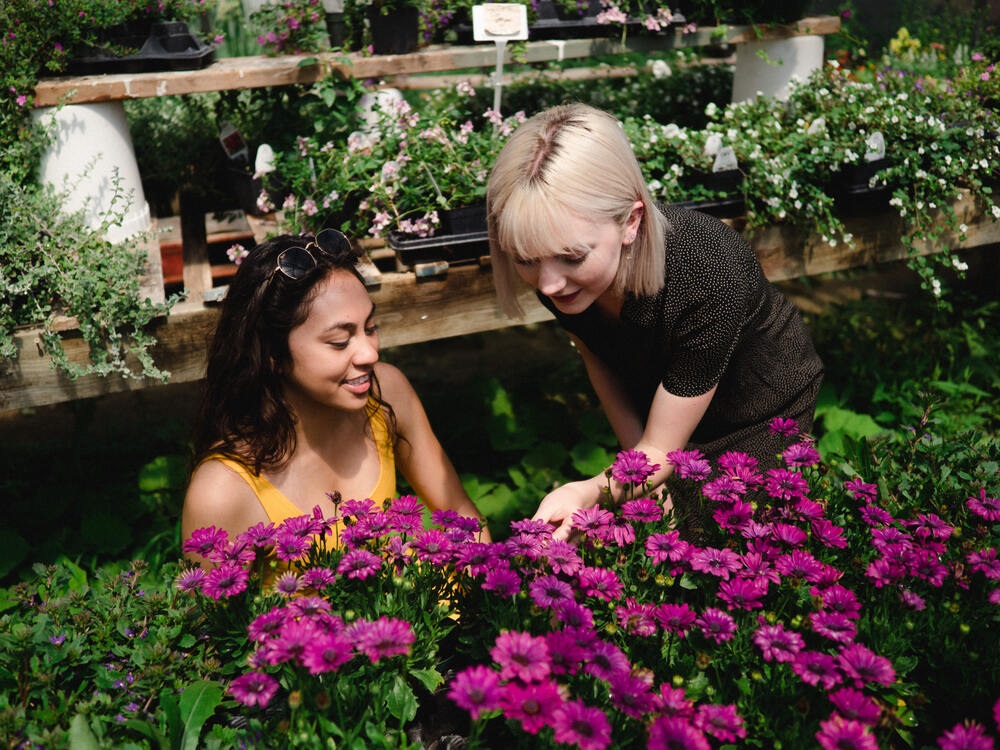 Seeds
Still on the hunt for seeds? Dreaming of next year's garden already? It's always a good time to order seeds. Check out the heirloom beauties at Heritage Seed and Produce. They specialize in rare heirloom vegetable seed without synthetic fertilizers or pesticides.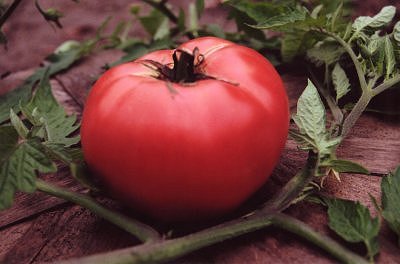 Heritage Seed and Produce Website
Heritage Walking Tours
Did you know that many of the historical sites in the villages of Rideau Lakes have pretty accompanying gardens?
Explore the villages with a peek into the past – learn about the history hiding in plain sight! See all five heritage walking tours and enjoy the flowers along the way.
Did you Know? Rideau Lakes is the Daffodil Capital of Ontario. In early spring, you will find happy little clusters of bright yellow daffodils along roadsides and in private gardens all over the Township! Daffodil Days run from mid-April to Mid-May each year.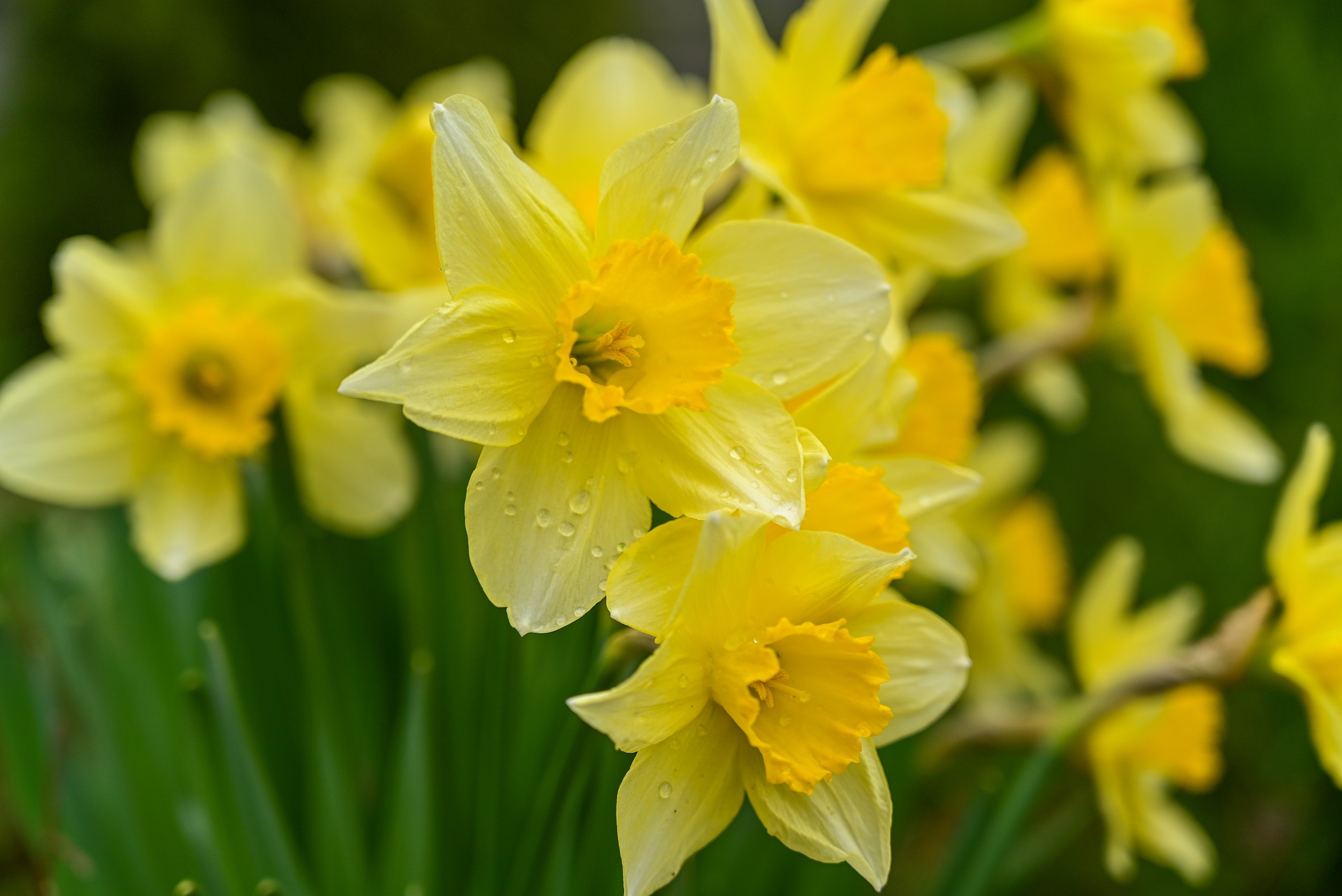 No matter where you turn in Rideau Lakes, there's a garden waiting to be discovered!