It wouldn't be summer in Rideau Lakes without delicious fare from the local food trucks! As part of a day out in Rideau Lakes, enjoy a quick bite and save cooking in the heat. Each has something special to offer, whether a unique take on fry favs, or epic hotdogs and even desserts to satisfy your cravings. Read on to discover our top food truck picks!
From poutine to salted caramel ice cream, this chip wagon & ice cream shop is serving up all your favourites, located right on Hwy 15 in Lombardy (244 Lombard St). This is a great stop near Bernie's Nearly New Shoppe, Settlement House Antiques & Collectables, and Gallery 15 Multi-Vendor Indoor Flea Market!
Handcrafted traditional and unique food truck fare with a gourmet twist! Food is made fresh to order here and we hear that the pulled pork and cookhouse burgers are delicious – but the Funnel Cake Supreme is the perfect antidote to a long work week. Located at the corner of Highway 15 and County Road 42 between Elgin, Portland, Forfar and Newboro. Make it a Saturday treat and find the G. Varley Gallery and the Crosby Flea Market right next door, Aunt Molly's Antiques across the street.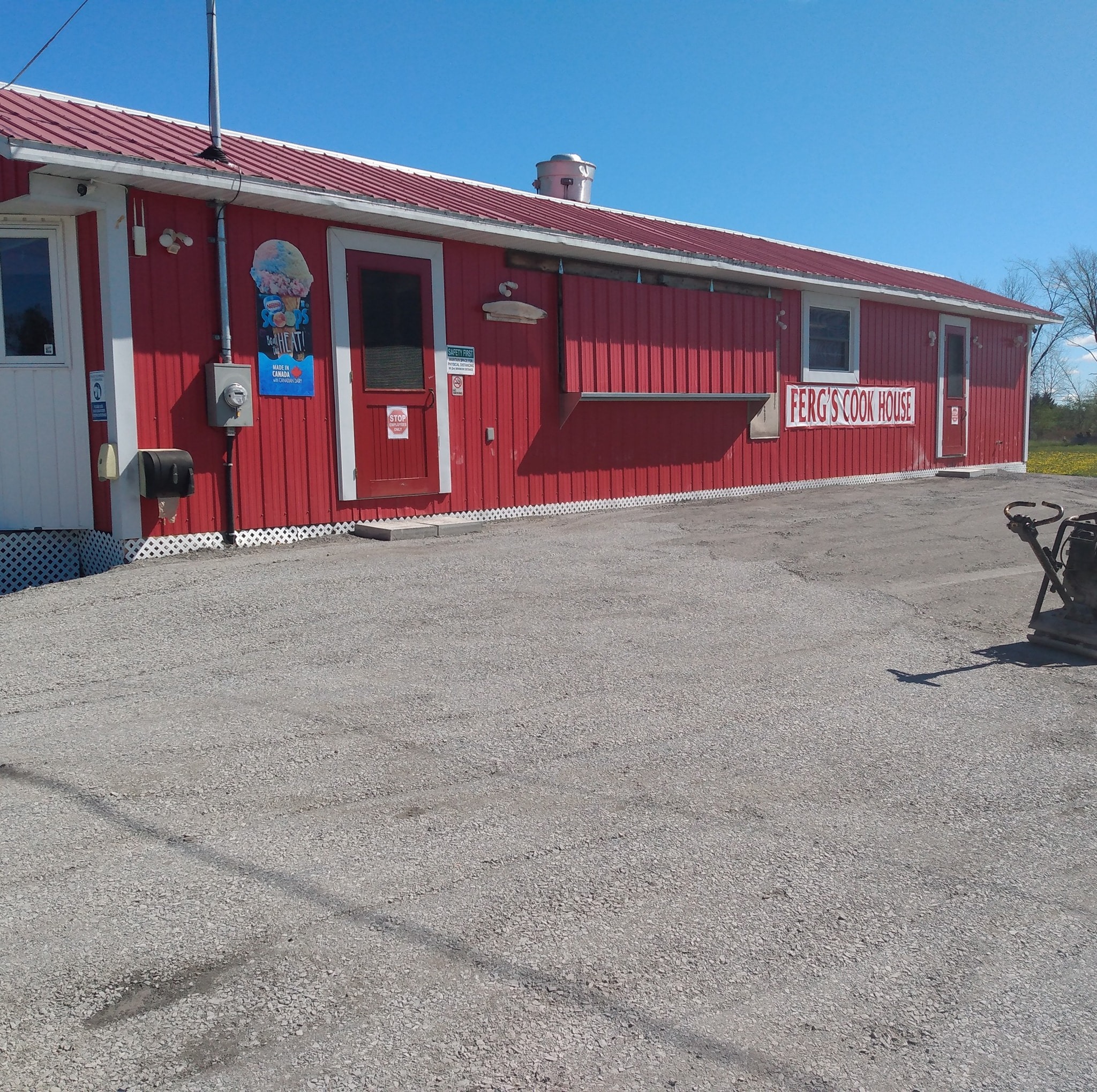 Fergs Cook House Facebook
Have you tried the specialty poutines here? We're talking bacon, butter chicken, Montreal smoked meat and even taco – yes, poutine! If you are visiting Portland or just driving through, Dixie Chips food truck offers fries, burgers, onion rings, fish and chips, chicken fingers and more! Get your food to go and enjoy it in beautiful Hanna Park on the Big Rideau.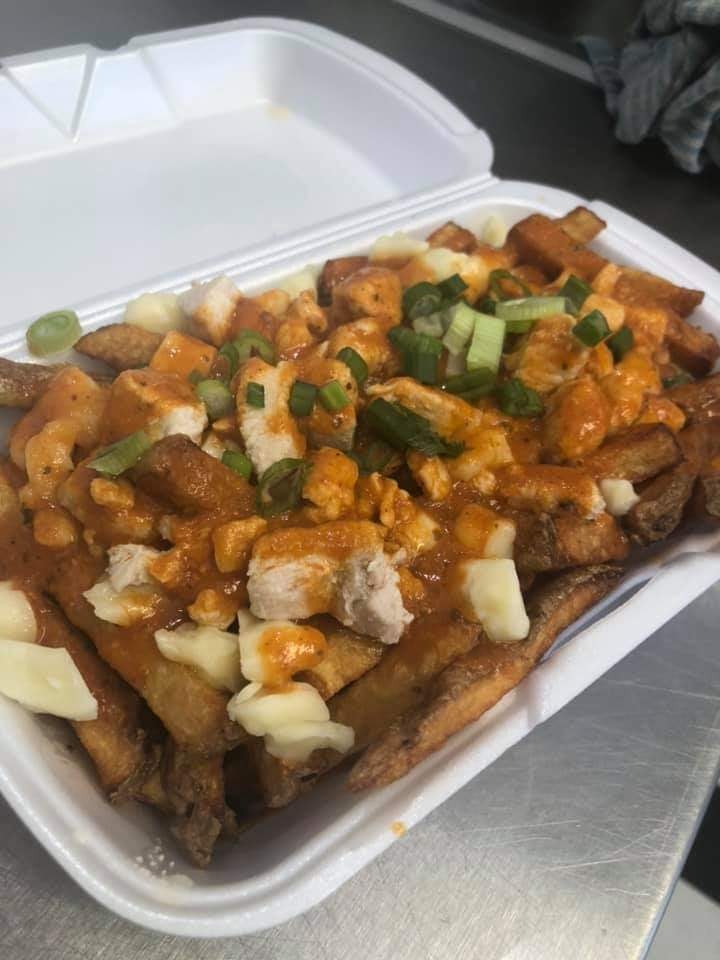 Dixie Chips Facebook
All the food truck classics on this menu! Want to make your mouth water? Did we mention juicy cheeseburgers with all the fixings and poutine with real curd? Visit the iconic green food stand on Highway 15 just outside of Smiths Falls to discover more!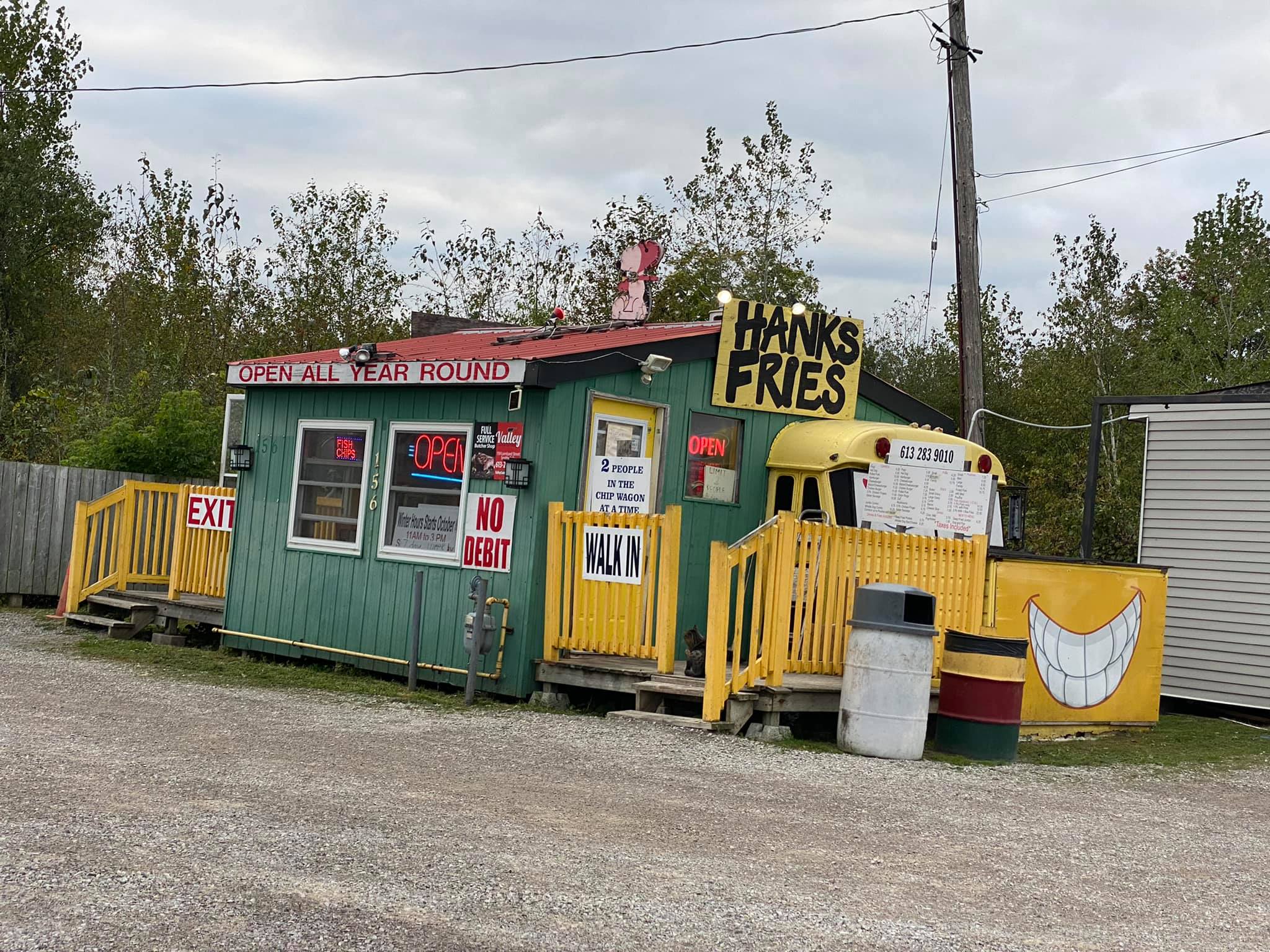 Hanks Chips Facebook
The wraps here are rumoured to be worth the trip! J.A.C.'s is located in Newboro, on the corner of County Road 42 (Drummond Street) and Bay Street. Look here for fresh cut fries, poutine smothered in gravy, burgers, gourmet hot dogs and more.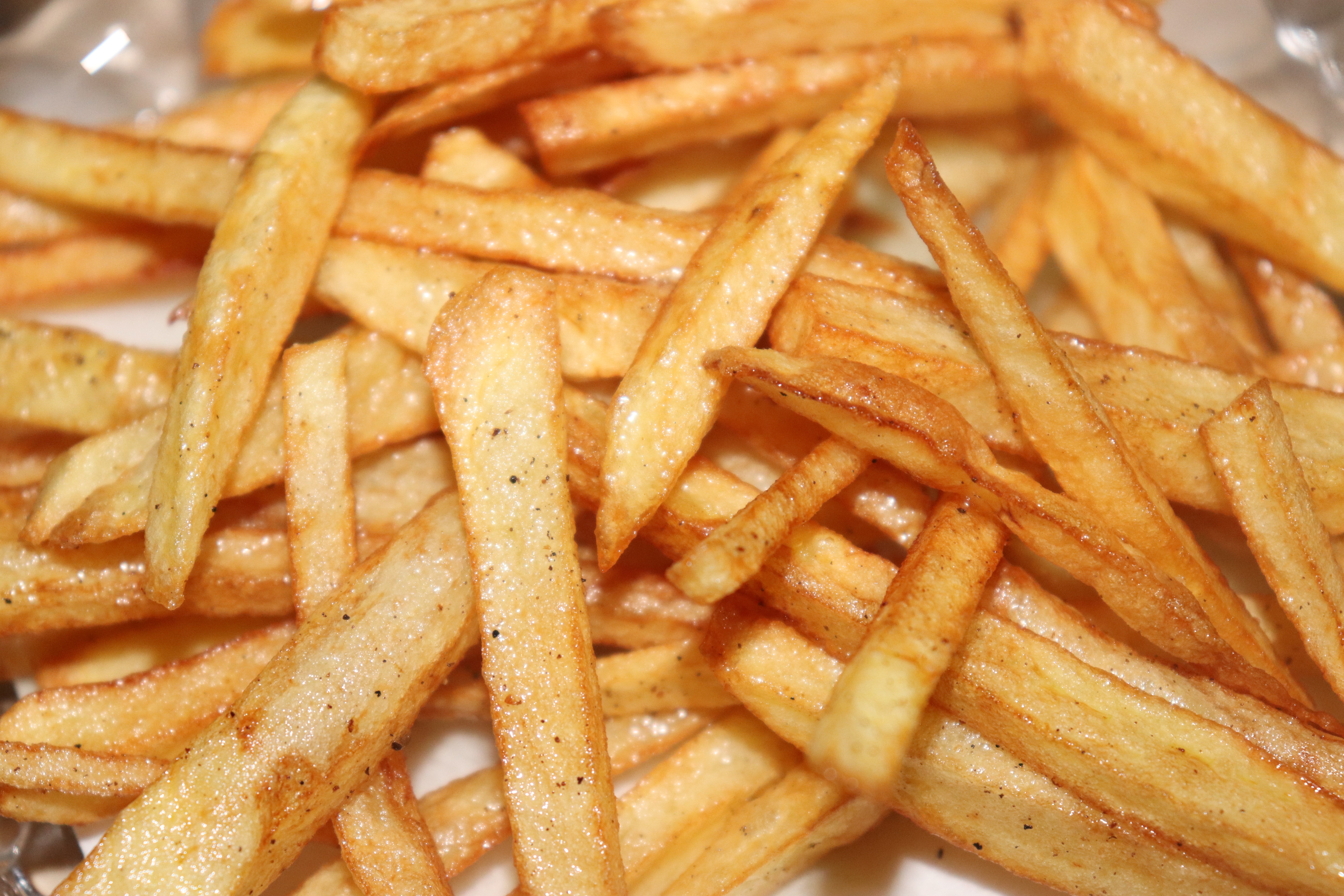 A shaded eating area with picnic tables and amazing salted fresh cut fries make Jeannie's a great little stop. The menu here includes everything from egg rolls to mozza sticks and even chicken wings! Look for this long-standing local favourite on the corner of Highway 15 and Chaffeys Lock Road.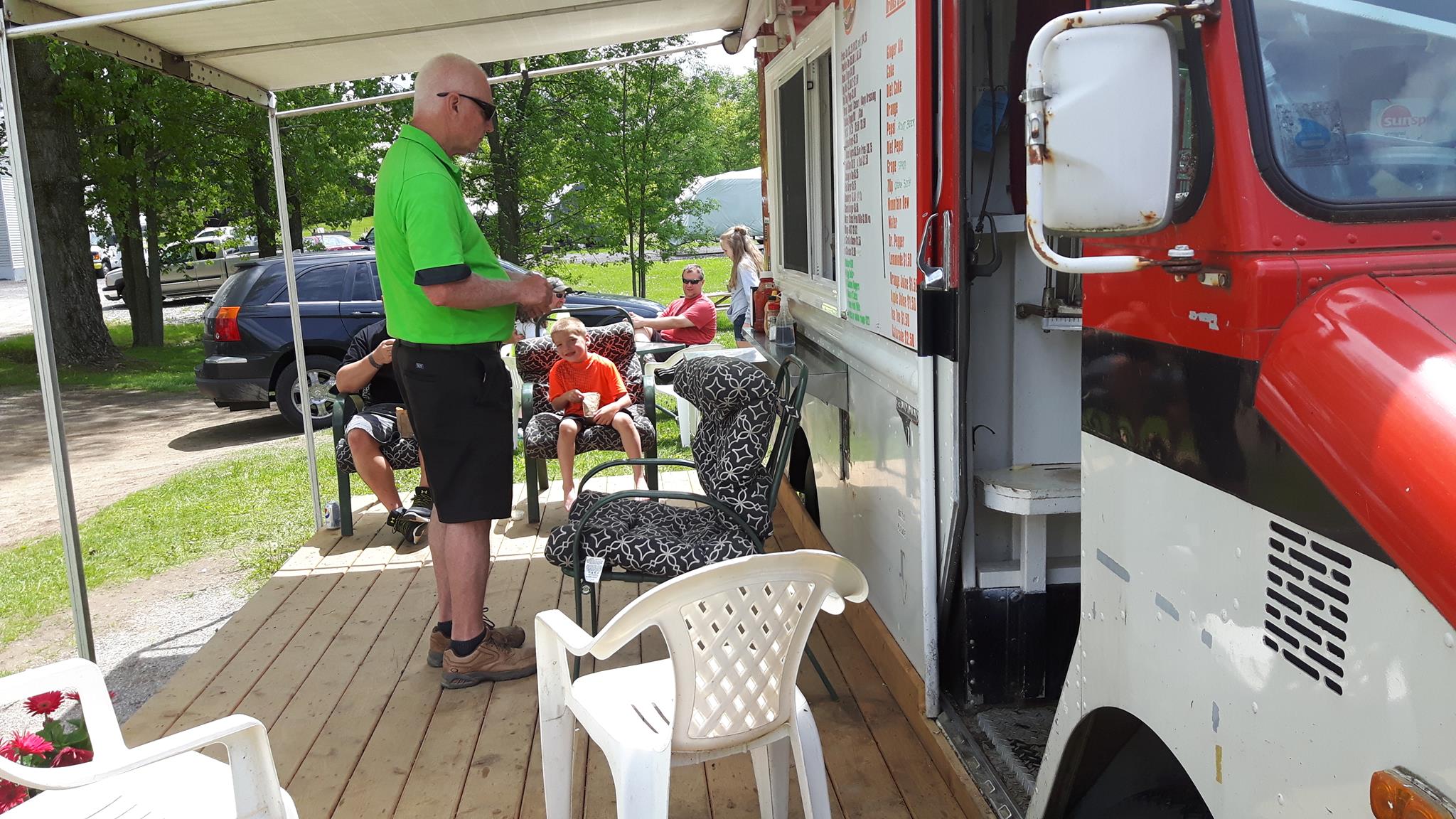 Jeannie's Fries Facebook
Burgers and fries and great service, oh my! Enjoy this stop to fill your belly in the beautiful little village of Delta, set on Lower Beverley Lake across the street from the Bastard Coffee House and Zipper Thrift Co. Family Boutique. Eat right at the food truck or get your fare and wander down the street to the new creekside park to enjoy the view.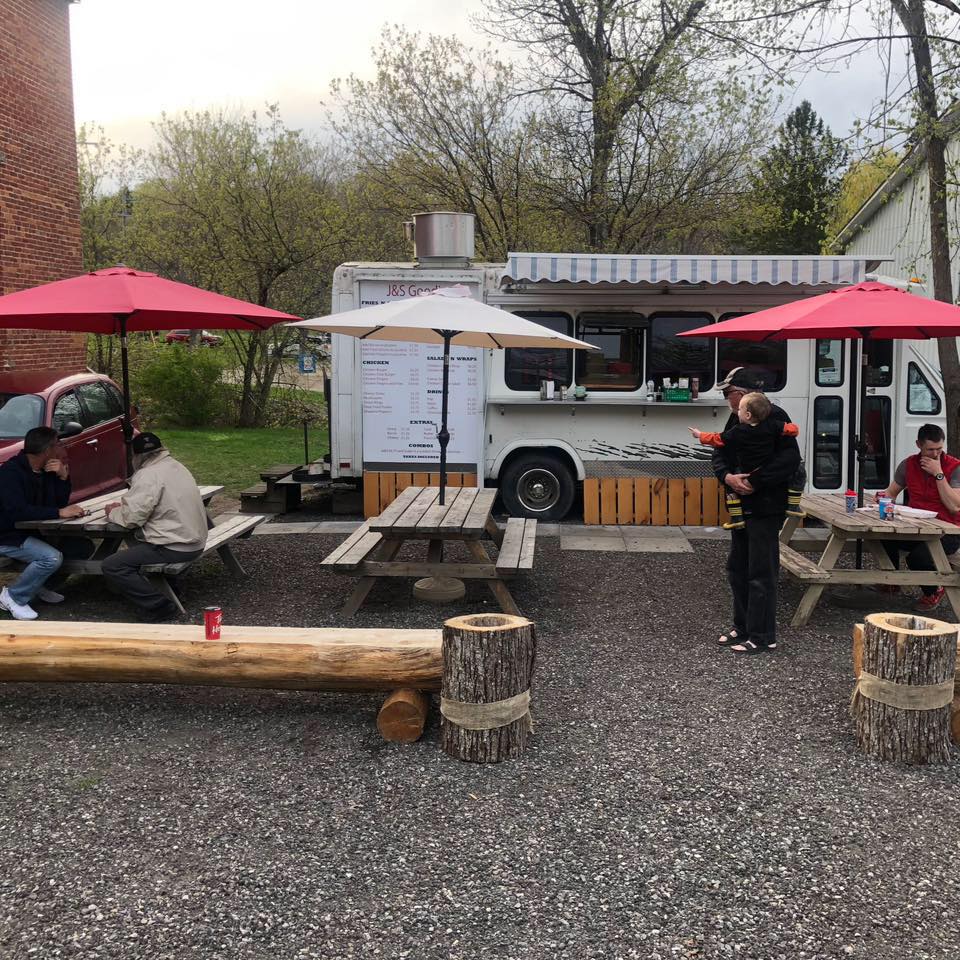 J and S Goodies Food Truck Facebook
Scotty's Fresh Cut Fries
This little red hut has the best view overlooking Upper Rideau Lake. Serving all your food truck favourites! Located across the road from Rideau Vista Public School near Westport.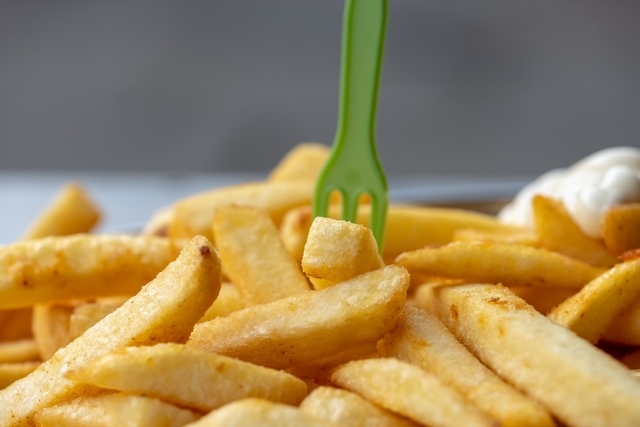 Indulge in a true taste of summer with food trucks in Rideau Lakes!