Rideau Lakes is full of natural beauty, historic sites, and unique landmarks. Make your socials shine with photos and videos from these eye-catching places in Rideau Lakes!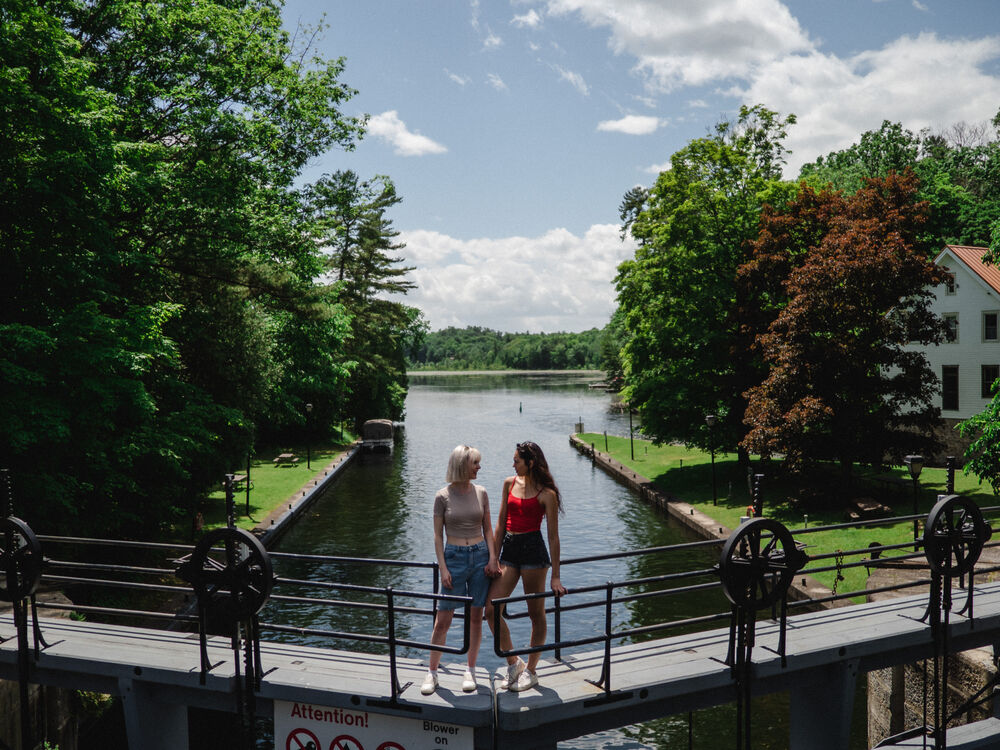 Chaffey's Lock is full of picture perfect spots! Start at the Railway Bridge on the Cataraqui Trail, to get a bird's eye view of the Rideau Canal as it winds into Chaffeys Lock. It's only a five minute walk from the lock and worth every step. Next, stand on the lower gates of the lock and have your friend snap a shot from the swing bridge to get a stunning shot of you standing on a piece of national history with the mill and water in the background. Be sure to visit the Lockmaster's Museum (open until Labour Day Weekend), as well as the Memory Wall and Cemetery for reflection. Arriving at sunset finds the charming lamps lit at the lockstation, making it perfect for an evening stroll.
Add some quirky fun to your reels with a visit to the resident cow at the Sunflower Bake Shop and Forfar Dairy! It's a favourite among visitors. Be sure to stop in first to get fresh bread or delicious baked goods, cheese and scooped ice cream, then mooove outside to take a photo with the cow.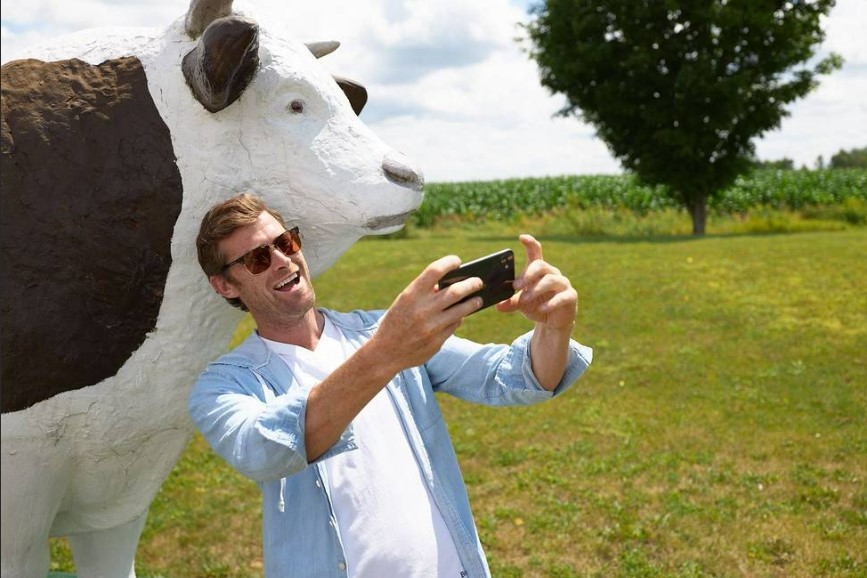 Stunning architecture and simple beauty awaits at the Delta Old Stone Mill National Historic Site. The Mill is beautiful year round but the holiday season offers something special – see candles lit in every window in December, giving it a magical feel.
With back-to-school season underway, what is more timely than a photo at the red brick school in Elgin? This year, the Red Brick School is celebrating a milestone and is open every Sunday (from 9 am to 3 pm until October 15) so be sure to stop by to learn more about school life dating back to 1887 while taking photos. The Red Brick School is recognized as a wonderful example of a rare, rural, architect-designed educational structure still flourishing after more than 130 years.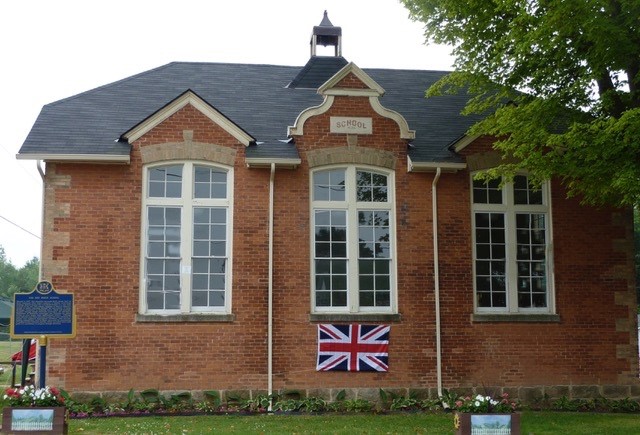 Feel the wind in your hair, the sun on your brow and feast your eyes on the beauty of the Rideau Canal and its lush forests stretching out below you. This is the scene after a challenging hike up Rock Dunder in Morton rewards you with a stunning view of Rideau Lakes. Your followers are sure to love your photos from the top! It's almost a rite of passage when visiting or living here.
Fishing is big in Rideau Lakes but maybe not this big! Snap a fun photo next to the giant, shiny fish under the sign in front of Norris's Live Bait and Tackle & Hunting Centre. Did you know this 12-foot fish was constructed with more than 2,000 beverage cans that were cut and painted to create the scales?! Definitely photo worthy!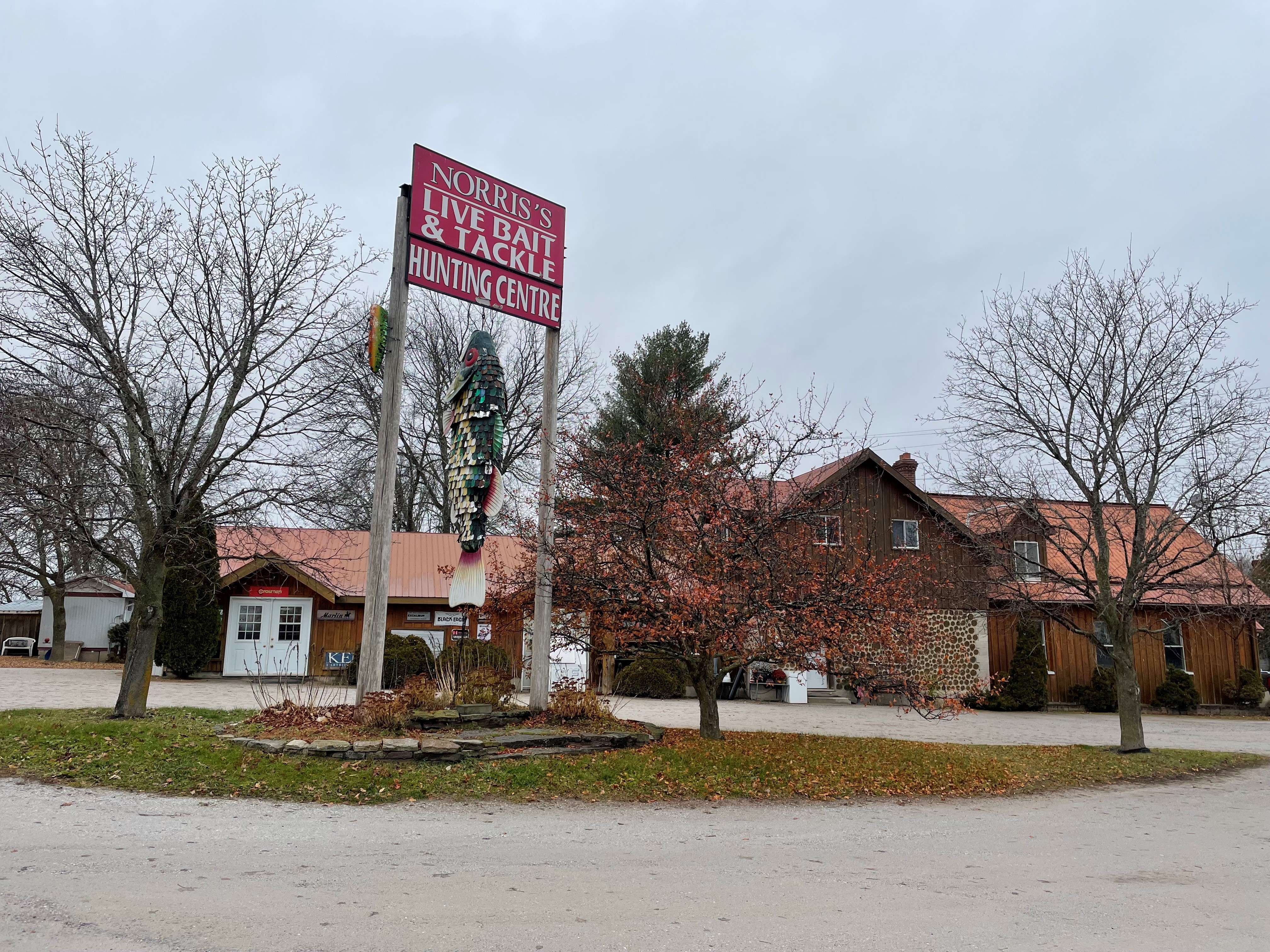 Spy Rock high atop Foley Mountain offers gorgeous views of Westport and Upper Rideau Lake year round. A picture perfect Insta-memory. It's an accessible view, too!
The Stone Arch Dam surrounds Jones Falls and was built in 1832. A historical gem of Rideau Lakes, this dam was an engineering feat for its time. The dam is also known as "The Whispering Dam" because it's so finely built and curved, that sound carries from one end of the dam to the other. Find out if it's true!
Want something new and unique in your feed? Let the thrill of the hunt lead you to Rideau Antiques in Rideau Ferry! Snap some photos among the endless assortment of antiques outdoors and pick out something special to mark the trip. You never know what you'll find – and it's always exceeding expectations.
The Eco-Art Exhibition With the Land is on for 2023! Until Oct. 1, 2023 free self-guided tours are encouraged through No. 9 Garden's Eco-Art Exhibition on Saturdays and Sundays along riverbanks, through forest and field. With the Land is co-presented by Agnes Etherington Art Centre and No.9, curated by Sunny Kerr and part of Cloud 9 Electronic Music and Eco Art Festival. Discover inspiring and thought-provoking pieces in natural surroundings.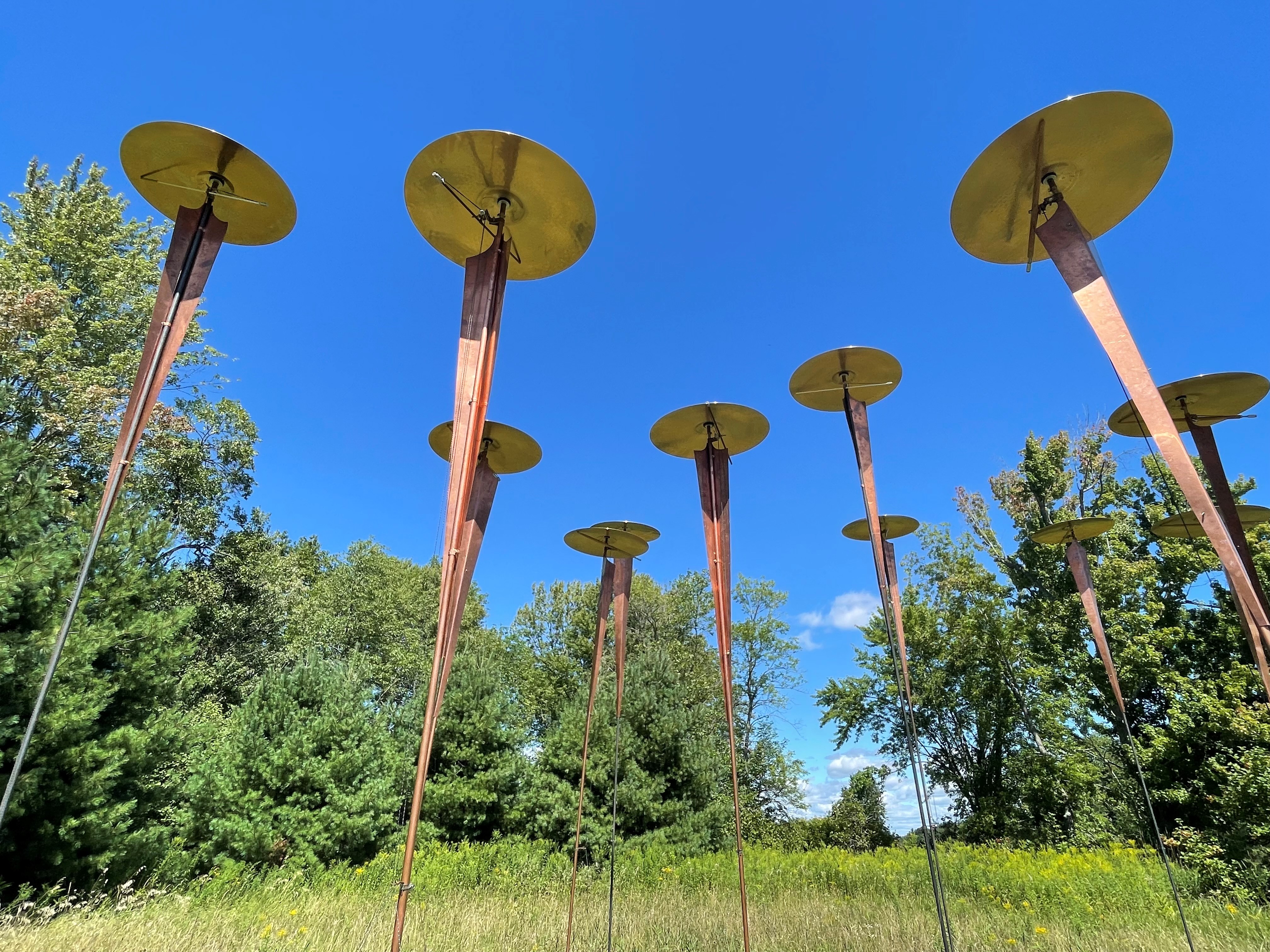 (Example from the 2022 Exhibit) Anenomes by John Dickson
Many a tall tale has been spun on this bench during the fabled history of The Opinicon. Not only is it a historic place to discuss fishing adventures, but now it's a great spot to sit and enjoy an ice cream! With ice cream handmade on site and iconic flavours like Golden Squirrel on the menu, visitors won't be lying when they say their visit is a treat.
With peaceful lakes, historic villages, inspiring sunsets and stunning vantage points along the way, Rideau Lakes has photo gems around every corner!