If the recent weather has you shivering, warm your heart and your hands around a hot bevvy in Rideau Lakes this season. Read on to discover where to start your java journey. Sip, sip, hooray!
The weather outside may be frightful, but inside Bastard Coffee House it's so delightful! Stepping into the historic coffee house is an experience beyond just grabbing a java and jolting. This unique spot beckons you to pause a minute, enjoy quality specialty coffee and locally-sourced, feel-good food and bevvies. Watch here for board game nights on Thursdays and live entertainment throughout the week.
Whether catching up with friends or warming up after a wintery walk, explore trendy coffee spots this winter in Rideau Lakes!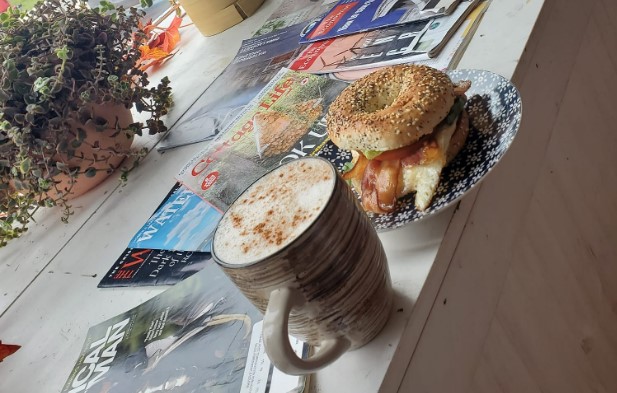 Bastard Coffee House - Facebook Page
If it's coffee and conversation you're craving, be sure to check out the coffee hours at local community halls in Rideau Lakes, too! Happening in communities across Rideau Lakes – there's a new one each day. Delta Coffee Drop In is held every Monday; Morton Mug and South Elmsley Coffee Connection are both on Tuesdays; Newboro Coffee Morning in on Wednesdays; North Crosby and Portland Coffee Drop In are both on Thursdays, while Elgin Coffee Drop In is held each Friday. Look for a schedule here. It's all about neighbours dropping by and sharing a cuppa.
Recess Cafe in Portland is located in a former school and its vintage vibe is unforgettable! Make it a winter rule to stop in and check out the espresso-based coffee menu, featuring beans from Detour, a small batch Ontario specialty coffee roaster. While you're there, fall in love with Recess Café's all day breakfast, sandwiches, salads and of course indulgent house baked desserts. School is in session!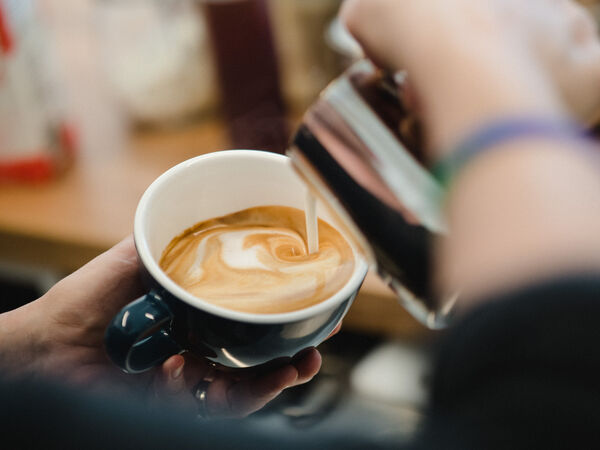 Stop by the Sunflower Bake Shop in Portland for a coffee or tea on the run and a delicious breakfast sandwich or baked treat! Who says you can't start the day with a cinnamon sugar pinwheel?! Guaranteed to make the day a bit brighter.
What is your favourite cafe in Rideau Lakes?