Shake off the winter blues by lacing up those skates! We've waited long enough for skating weather and it seems like it's just around the corner. Start planning your winter wake up in Rideau Lakes!
With an epic speedskating oval on Big Rideau Lake and outdoor rinks perfect for families or even late night shinny with some buds, Rideau Lakes is the place to be to try this favourite Canadian experience on any surface. You'll want to get those blades sharpened after reading about these places to glide through winter in Rideau Lakes!
Cover Photo: Skate the Lake Facebook Page
Feel the thrill of skating on part of the Rideau Canal, with the unique 1 km oval in Portland on Big Rideau Lake as Skate the Lake is getting ready to welcome skaters! Skate the Lake is set for February 18 and 19, 2023 with its world-renowned community event which sees a speedskating championship, as well as free public skating, bonfires, refreshments, sleigh rides and much more. Access the oval from Hanna Park on Water Street in Portland.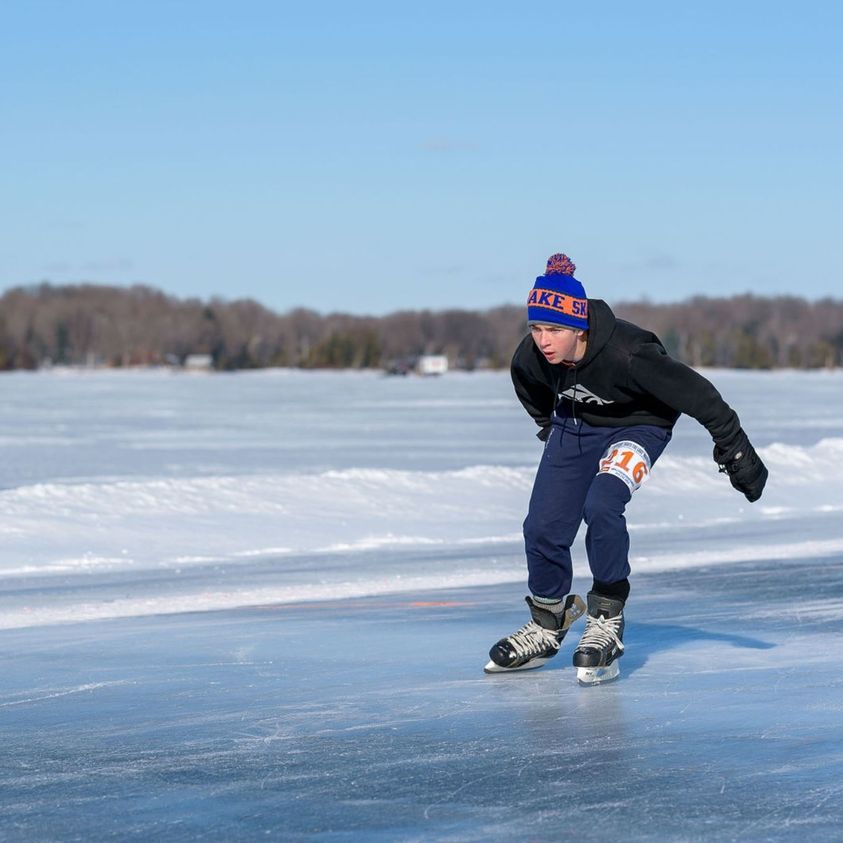 Photo: Skate the Lake Facebook Page
Pack up the fam jam and head to the Elgin Outdoor Rink behind the Red Brick Schoolhouse in Heritage Park. This special spot has a new rink house so little fingers don't get cold while lacing up skates and it's a great place to stow your snacks and gear while you whiz around the rink. Bring the littles to learn to skate or wait until it's dark and the lights kick on to take a romantic skate with your loved one. Sometimes there's also a good game of pick up going on – so throw your stick in! Lights usually stay on until 10 p.m. Added bonus: The rink is within walking distance of the Elgin Bowling Lanes, so start at the rink and then head over to knock down some pins and eat a pizza!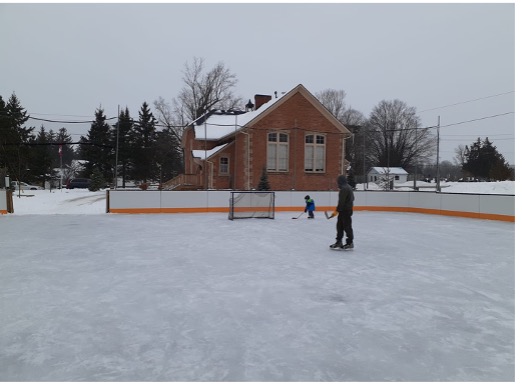 Elgin Outdoor Ice Rink
This well-lit outdoor rink is perfect for date night or a Saturday afternoon friend hang! Lights are on for about an hour starting at 6 p.m. and the ice is flooded as necessary. It's a large ice surface with a real old-fashioned community feel. All welcome – and all free. Find the rink tucked away at 49 Recreation Drive in Delta.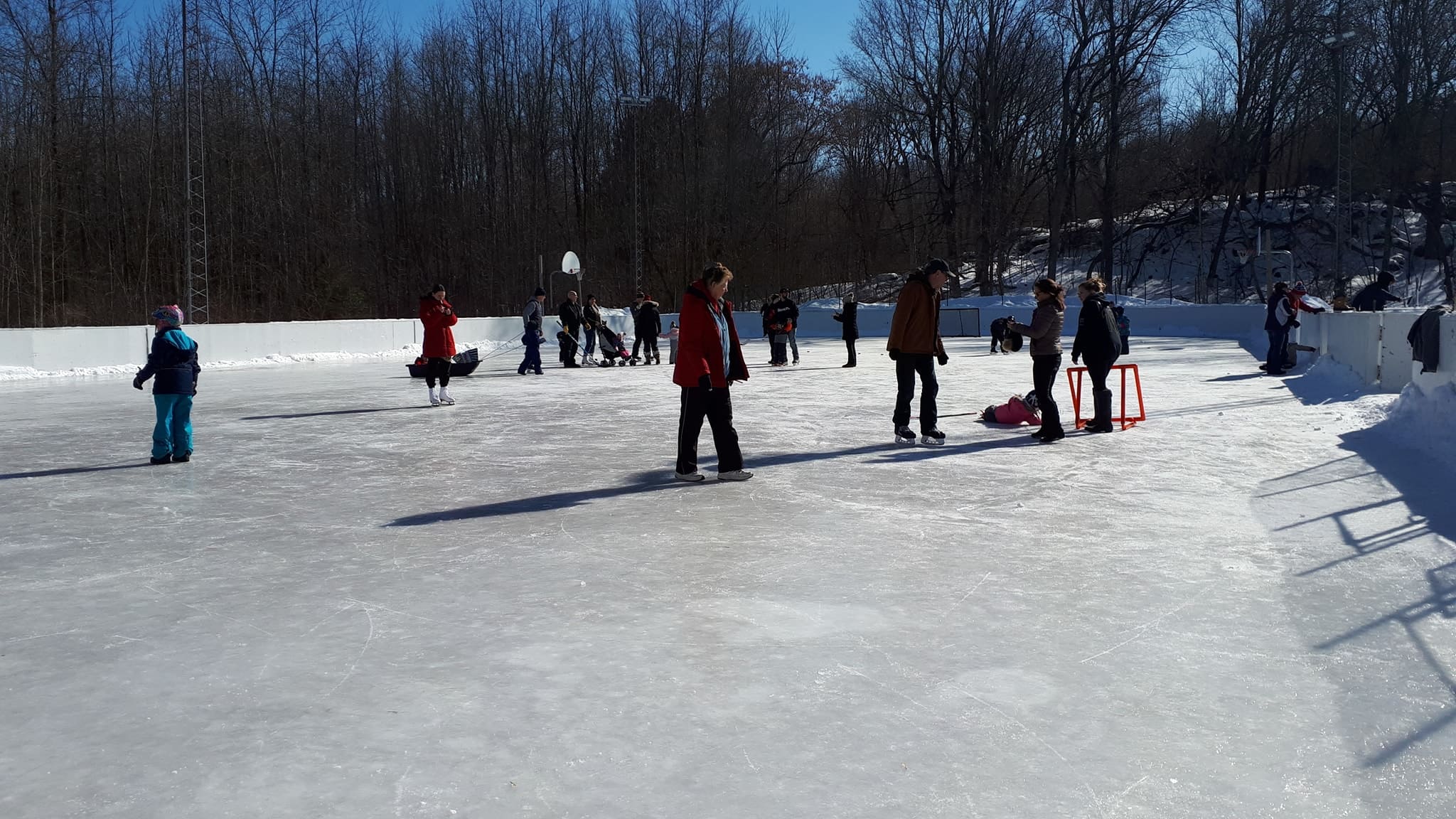 Delta Recreation Centre
Harbour ice

Community members often clear rinks on lakes for all to use. Both the Portland Harbour and the Newboro Harbour typically have ice cleared for skating. Please remember that there is no such thing as safe ice so use at your own risk. Before venturing out onto the lake, learn what to do from the Red Cross.
Round up some friends or find peace in skating solo as the exhilaration of outdoor skating in Rideau Lakes is the perfect way to celebrate winter!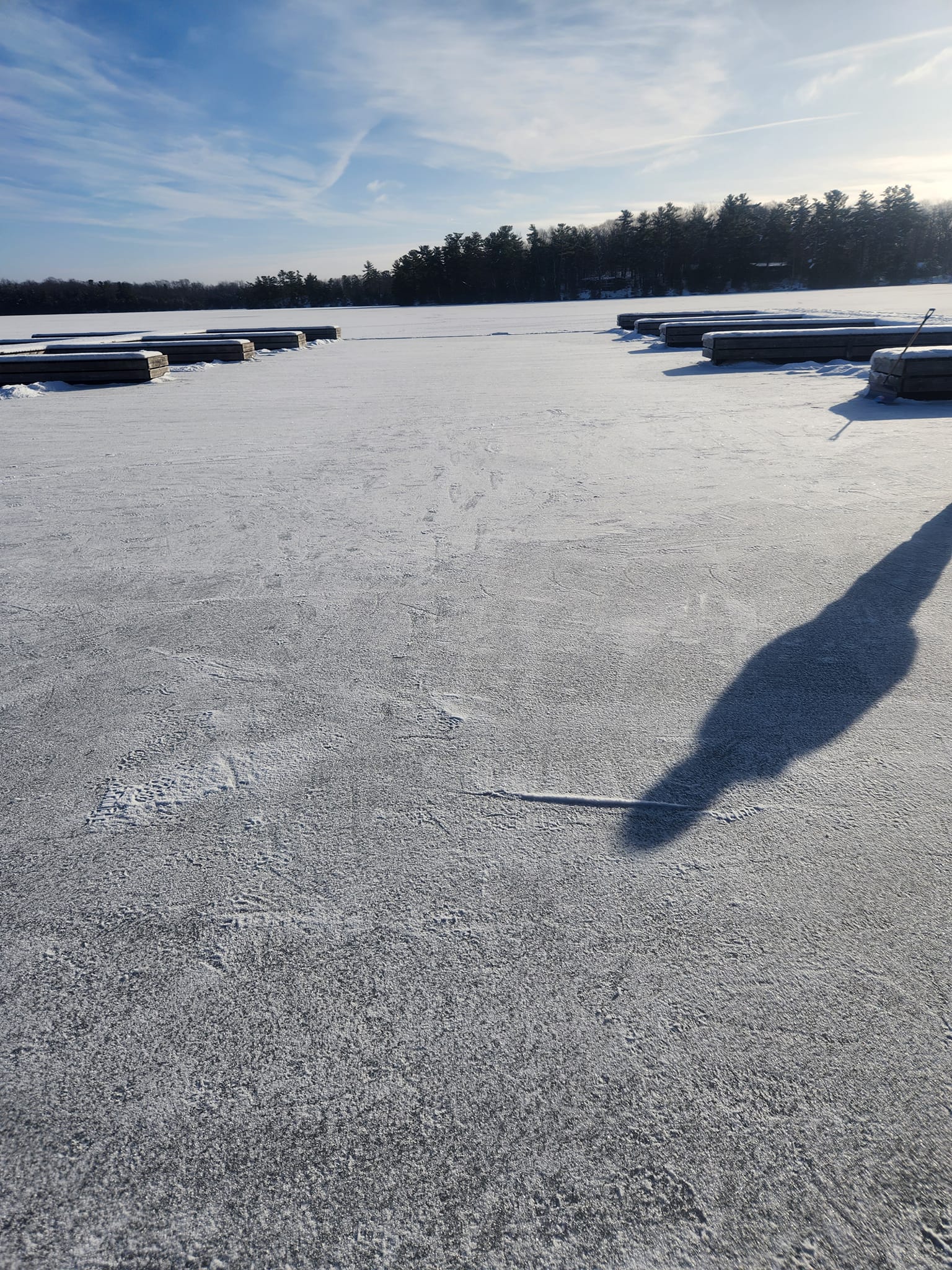 Photo: Newboro Now Facebook Page