The season of love is upon us – do you have a special question in mind for Valentine's Day this year? If you're thinking about popping the question, the historic backdrops in Rideau Lakes set the scene beautifully.
Whether it's a romantic woods ramble, breathtaking vistas, or even lakeside swan viewing, Rideau Lakes combines history and heart. Read on for six places to lock in love which have stood the test of time.
This is a picture-perfect setting in the village of Delta. Built in 1810, the Old Stone Mill National Historic Site is rich in history and provides a beautiful backdrop for your big question. It's lovely on a crisp, winter day or with the windows lit up under the stars at night!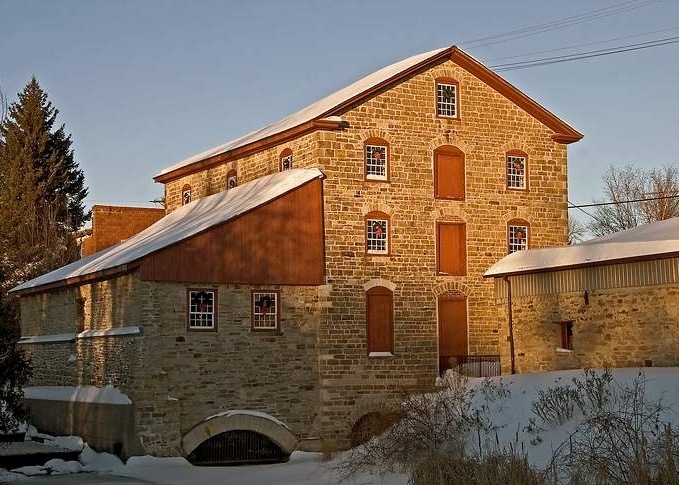 Delta's Old Stone Mill by Ken Watson
A stunning and memorable location! Foley Mountain is just north of Westport offering a winter walk through the woods and the perfect vista for a romantic moment at Spy Rock lookout. See the historic Upper Rideau stretching out far below and the charming village of Westport. Foley Mountain Conservation Area is celebrating 50 years in 2023 – bringing its own historic flavour, too.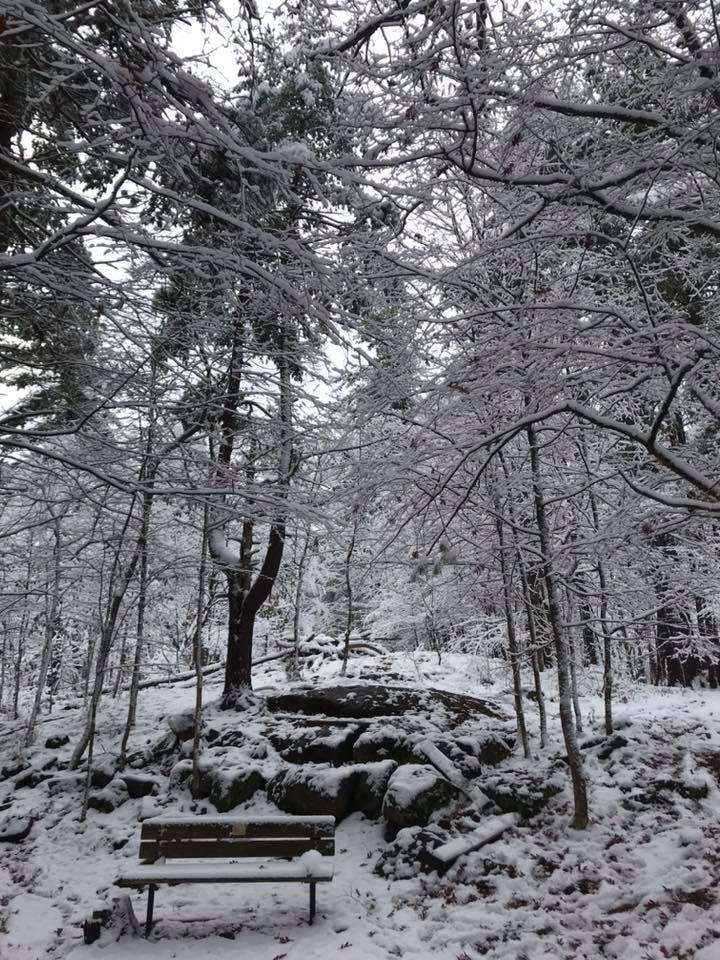 Foley Mountain Conservation Area Facebook Page
This trail is known as Eastern Ontario's undiscovered path to history and nature - and that rings true along the sections that run through Rideau Lakes. Situated on a former historic rail line, some of the trail's most scenic sections are known to be starting west of Elgin. The trail runs alongside a lake, through a beaver marsh and even crosses an elevated bridge high above the Rideau Canal for exceptional views! In between are romantic sections of woods lining the trail. Perfect for a private and peaceful proposal.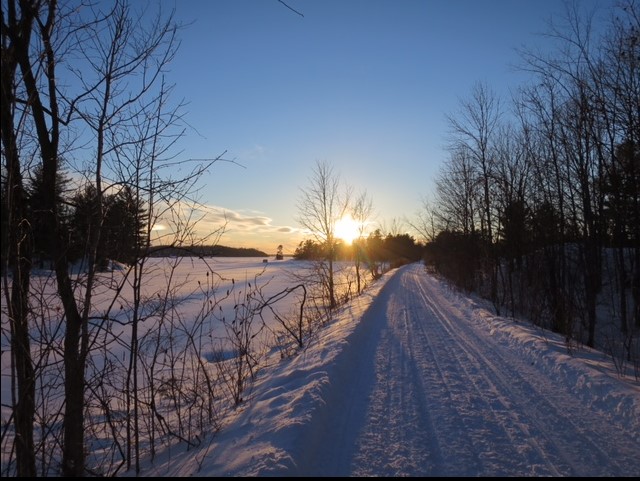 Photo: Cataraqui Trail Facebook Page
This charming lock station on the Rideau Canal between Indian Lake and Opinicon Lake is a stunning piece of history completed in 1832. Check out the architecture, watch the water pouring through the weir, browse the memory wall, or be delighted by the swans that splash and paddle in the open water below the lock. This spot is picturesque at evening, too, as the lamps light up along the docks. Add a gentle snowfall – and you have some serious ambiance to work with.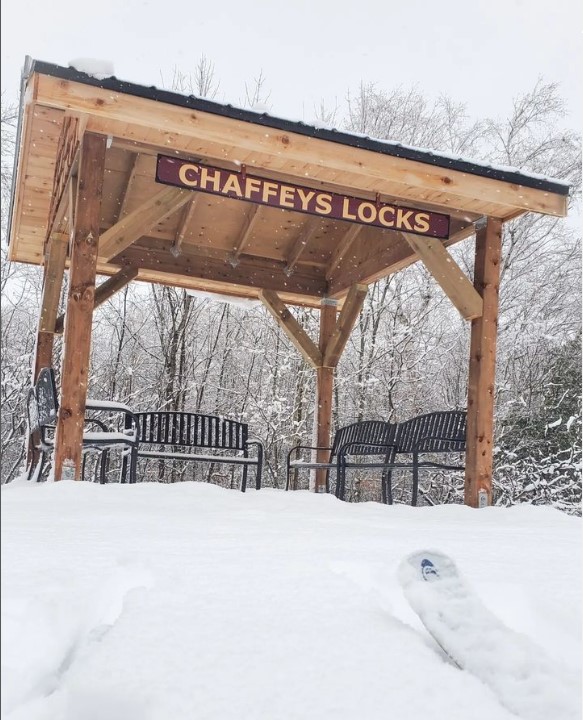 Simmons Cottages Instagram
Horse-drawn carriage, sleigh rides and wagon rides are ready to make your day memorable at Lombard Dale Farm. Available for private bookings, Precious Moments can help you create a Valentine's Day proposal to remember. Rumour has it that these gorgeous Percherons also love to pose for photos – so engagement pictures are a must!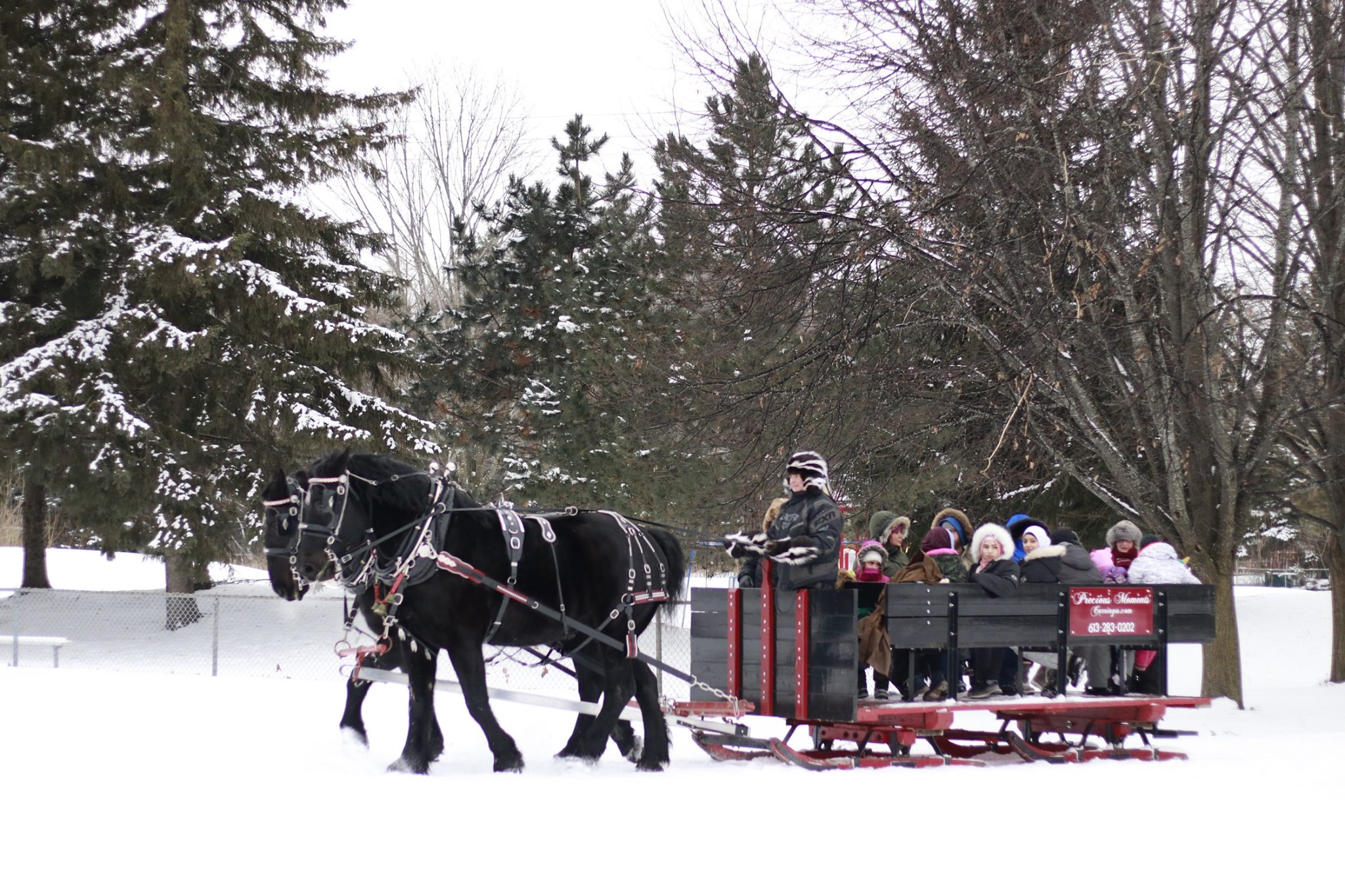 This is a sparkling scene for some romance! This is the place where two lakes meet – just like two hearts. With Upper Rideau Lake on one side of the road, and Big Rideau Lake on the other, Narrows Lock is surrounded by water views. It's also surrounded by history. Originally only one lake, this lock station was built at a point where the lake narrowed to only 45 metres. In fact, Upper Rideau Lake was created by the construction of an on-site earth embankment dam; now, the lake is the summit of the canal. Today, The Narrows is home to one of only four Blockhouses built along the Rideau Canal, which dates back to 1832. What's more, the swing bridge dates back to 1898. There are also sometimes swans swimming on patches of open water near the lock in winter! Go for a stroll, read about the history on the interpretive sign board, and get down on one knee.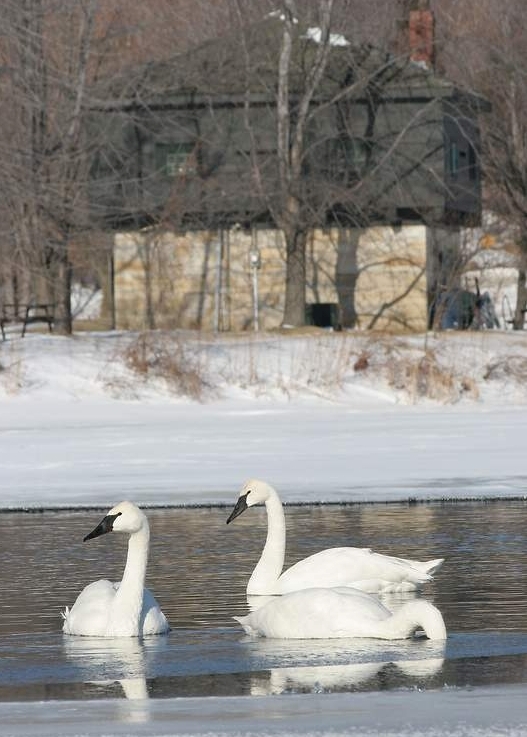 Make history with your proposal in Rideau Lakes!