Patio season comes alive in the summer and in Rideau Lakes you can choose waterfront or streetside. Take your pick!
Looking for a new waterfront patio? This clubhouse overlooks Wolfe Lake and welcomes non-golfers to the restaurant and patio. Open 7 days a week during the season, from 8am to 8pm. Check out the menu and see photos of the dining room (and the view!) at http://www.evergreengolfcourse.com/club-house.html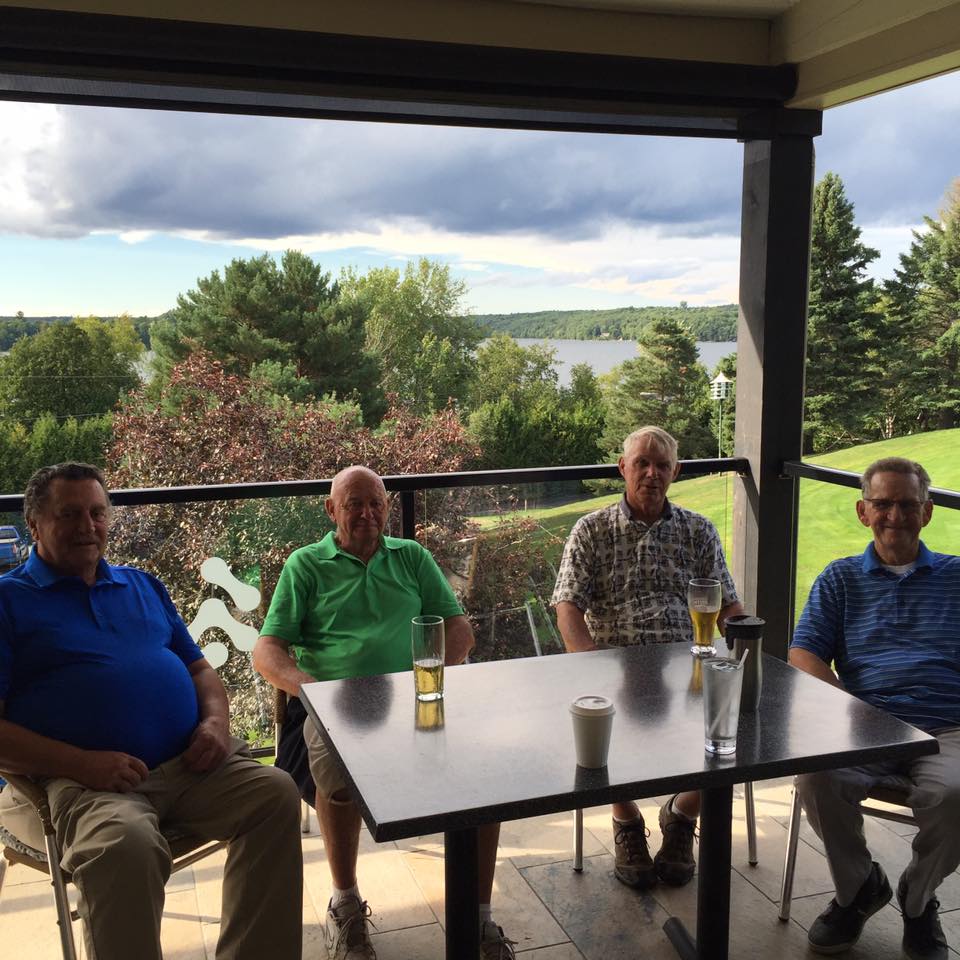 Evergreen Golf Course Patio Facebook
You're not going to get much closer to the water than this! Overlooking Big Rideau Lake, The Galley is located at Len's Cove Marina in Portland and screams summer vibes. Recently reviewed by Hometown News, The Galley is a must-stop in Rideau Lakes, featuring a significant selection of on-tap beers (including many from craft breweries). Check out the menu at https://www.lenscove.com/the-galley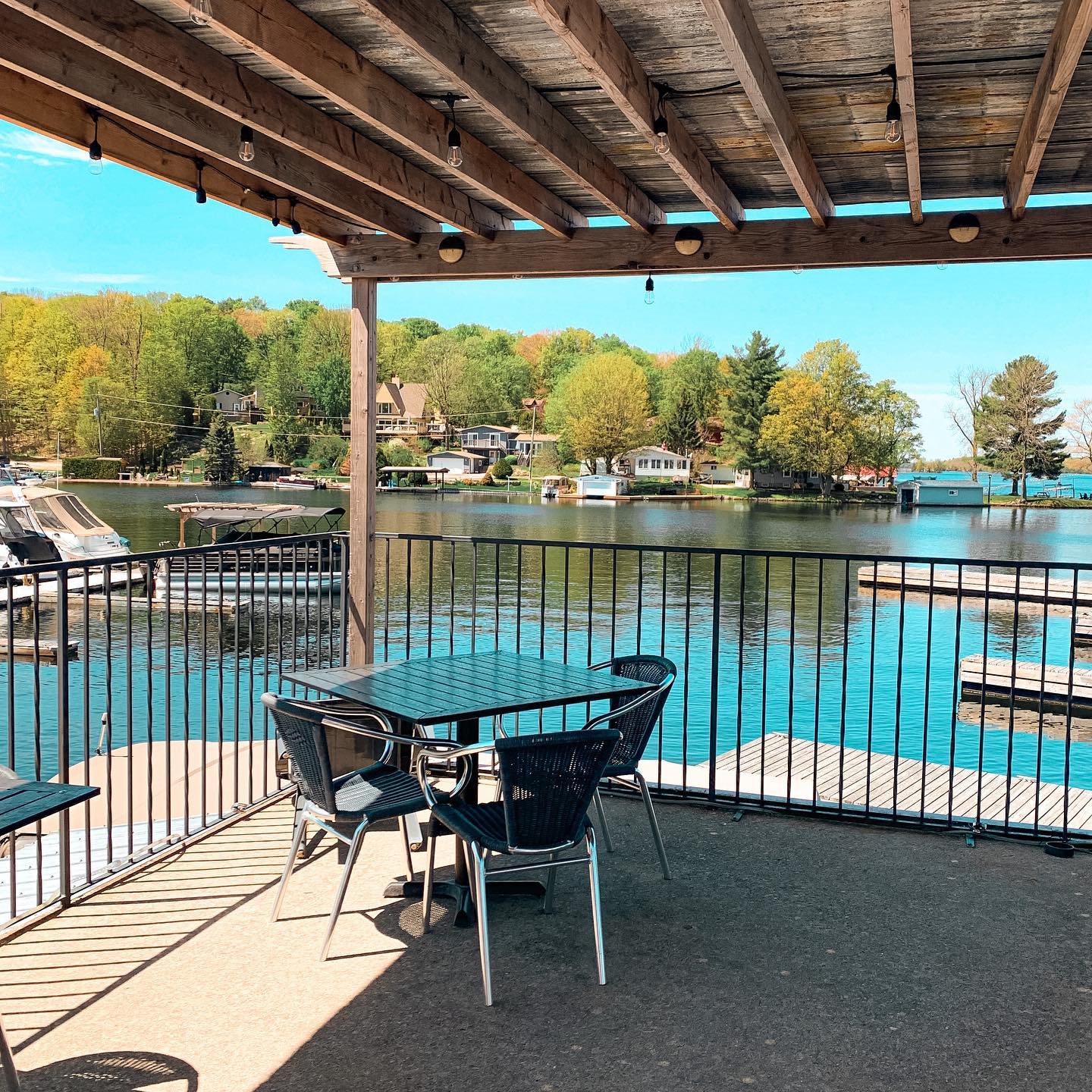 The Galley Restaurant Facebook
This is the ultimate porch patio expereince, in the picturesque waterfront cottage community of Chaffeys Lock. Check out the menu at https://www.opinicon.com/

The Opinicon Facebook
Outdoor dining at its best! the most amazing wood oven pizza you could imagine, with a stunning view over the vineyard and Westport Sand Lake.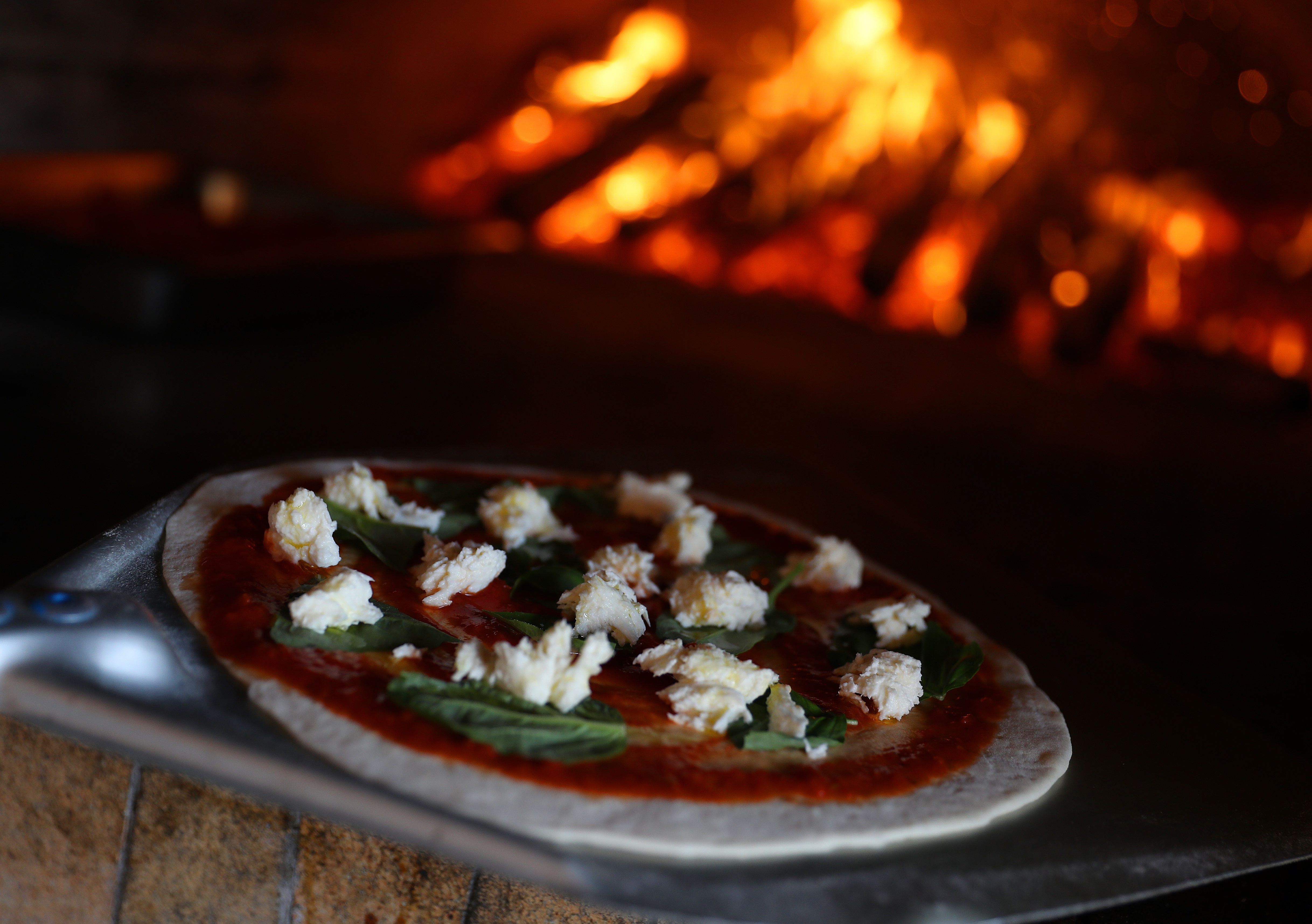 This historic lodge started out as a traditional fishing destination drawing anglers from across Canada and the US for over 120 years. In the villlage of Newboro, now everyone can dine at their streetside patio; a heritage porch decorated with plants of all kinds. Find out more about the Post and Beam Dining Room at http://www.stirlinglodge.com/Information/Information.htm The menu is posted on Facebook at https://www.facebook.com/StirlingLodge/photos/p.5636232976406614/5636232976406614
Serving up favourite casual meals you can eat on site or take for a picnic at beautiful Hanna Park. Their newly expanded streetside patio in Portland welcomes boaters as early at 7am from the public docks on Big Rideau Lake. Open 6 days a week (closed Tuesdays). The menu is posted on Facebook at https://www.facebook.com/stationcafeportland/menu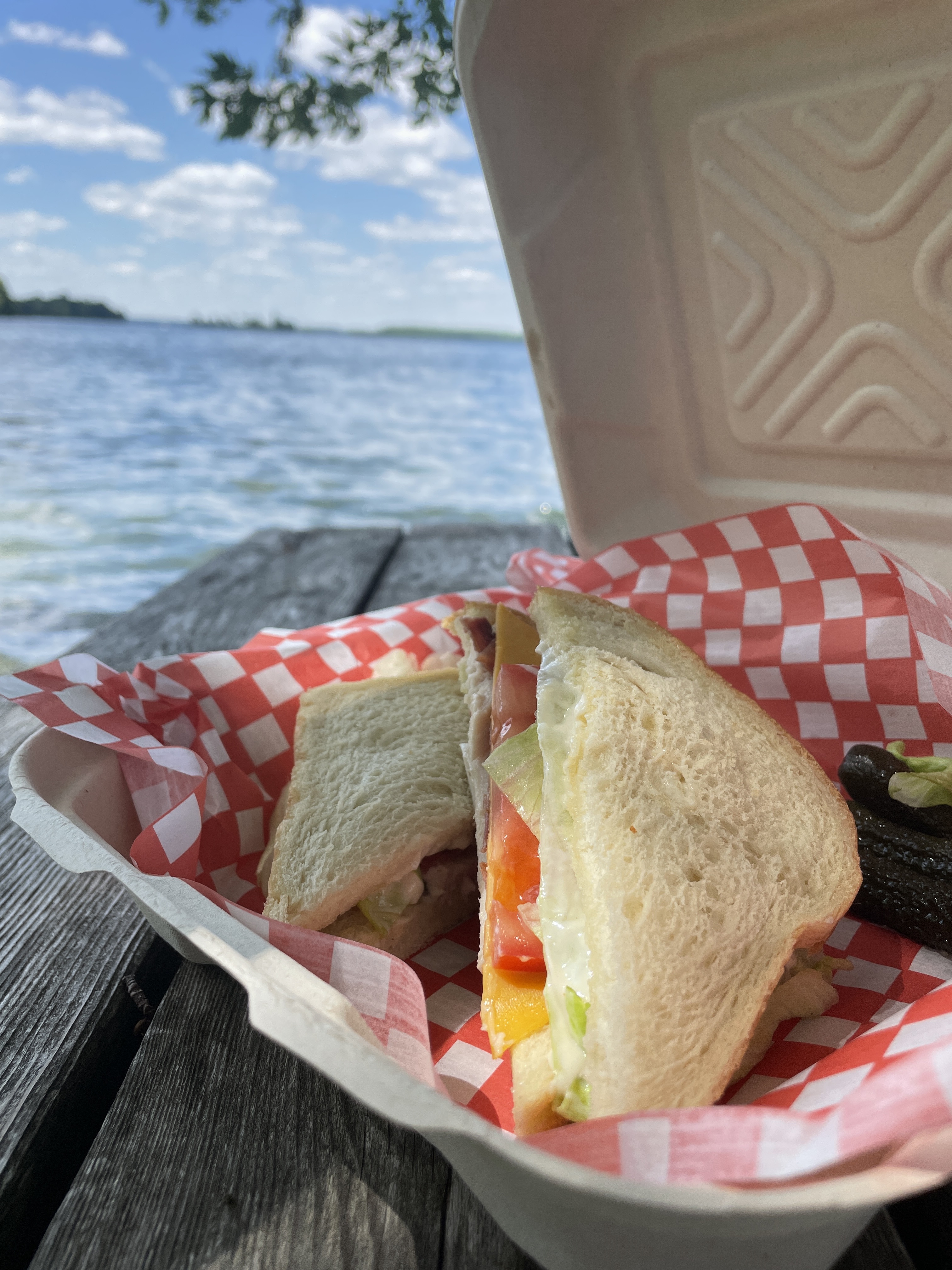 Station Cafe Picnic photo by Lindsay Medeiros
Opens their doors for culinary adventures to Non-B&B guests by reservation, provided seating is available. The screened veranda or gazebos (weather permitting) at this historical farmhouse is a dining expereince to remember! Featuring locally sourced ingredients. Call 24 hours in advance to book a reservation (613-272-9110). https://harlemstonegate.com/culinary/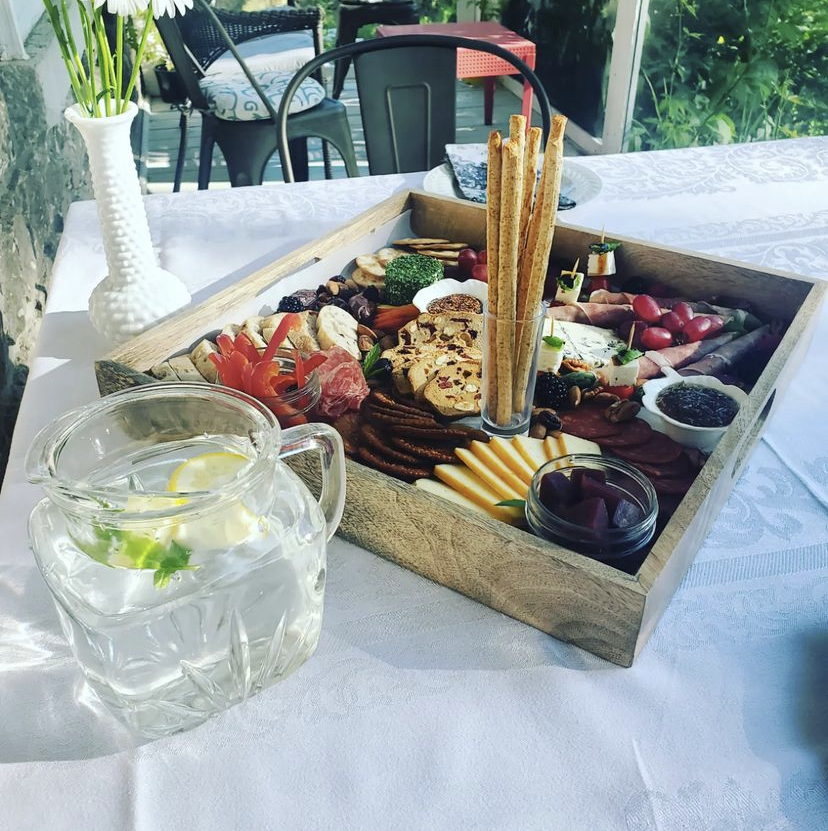 Harlem Stonegate Facebook
This licensed streetside patio in Smiths Falls is known for offering 101 flavours of chicken wings. See all the options on their menu at https://www.wildwingrestaurants.com/location/smiths-falls/?fbclid=IwAR2tF1YNflvZ1oEUYEFDkAkcnrprCGbwmKE4EJ8eKv-ZitdkfSFe0DsM2C0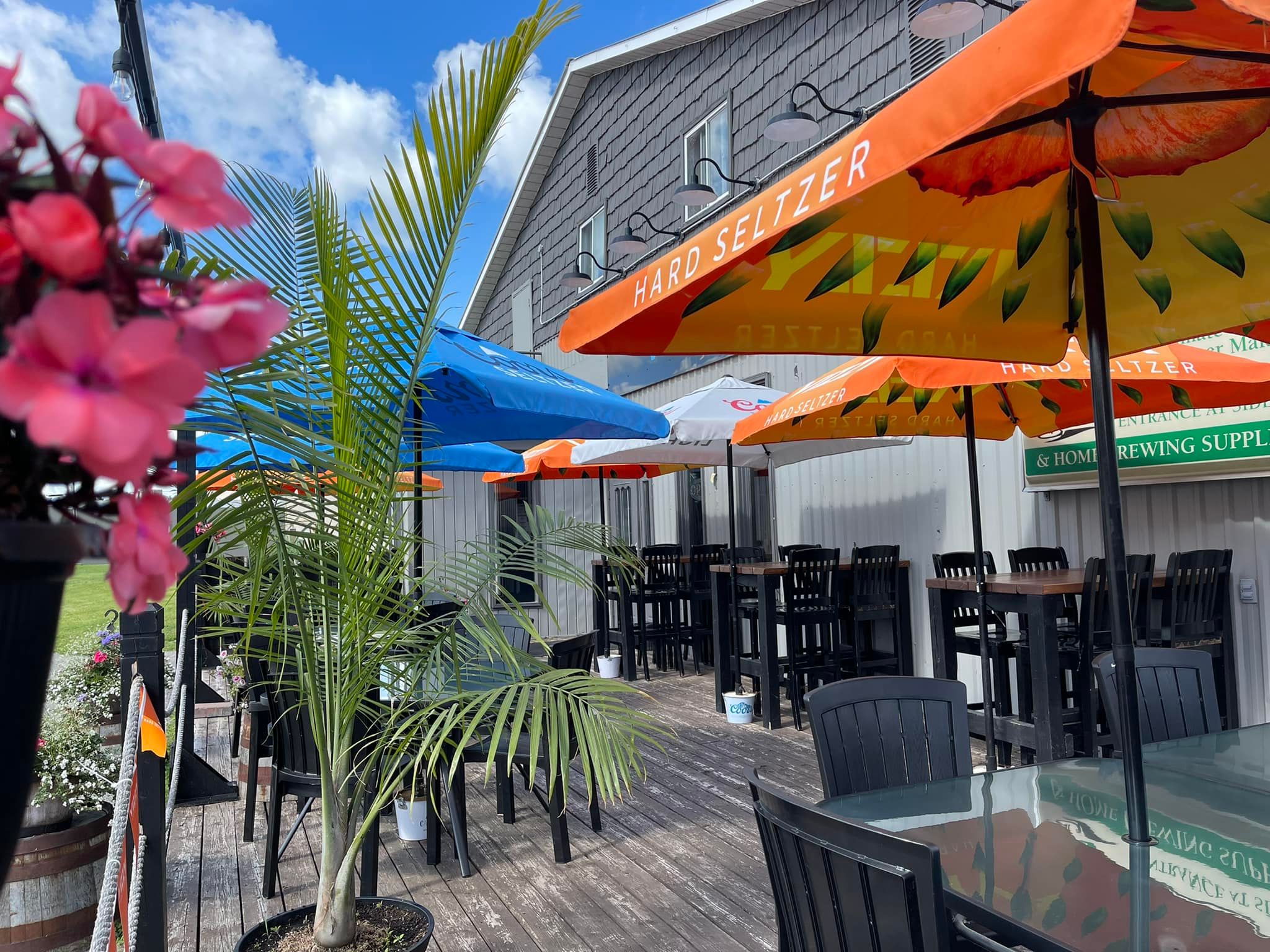 Wild Wing Facebook
Mini-Patios
Just want to sit outside? These summer hot spots have a few tables with umbrellas.
This popular ice cream stop has added some streetside seating for those loving the sunshine. Whether you are travelling on the Cataraqui Trail or just driving by, the Dairy is a must. Making fresh from scratch, Sunflower Bake Shop is known for their incredible breads. Find out more at https://www.facebook.com/sunflowerbakeshop.portland.ontario/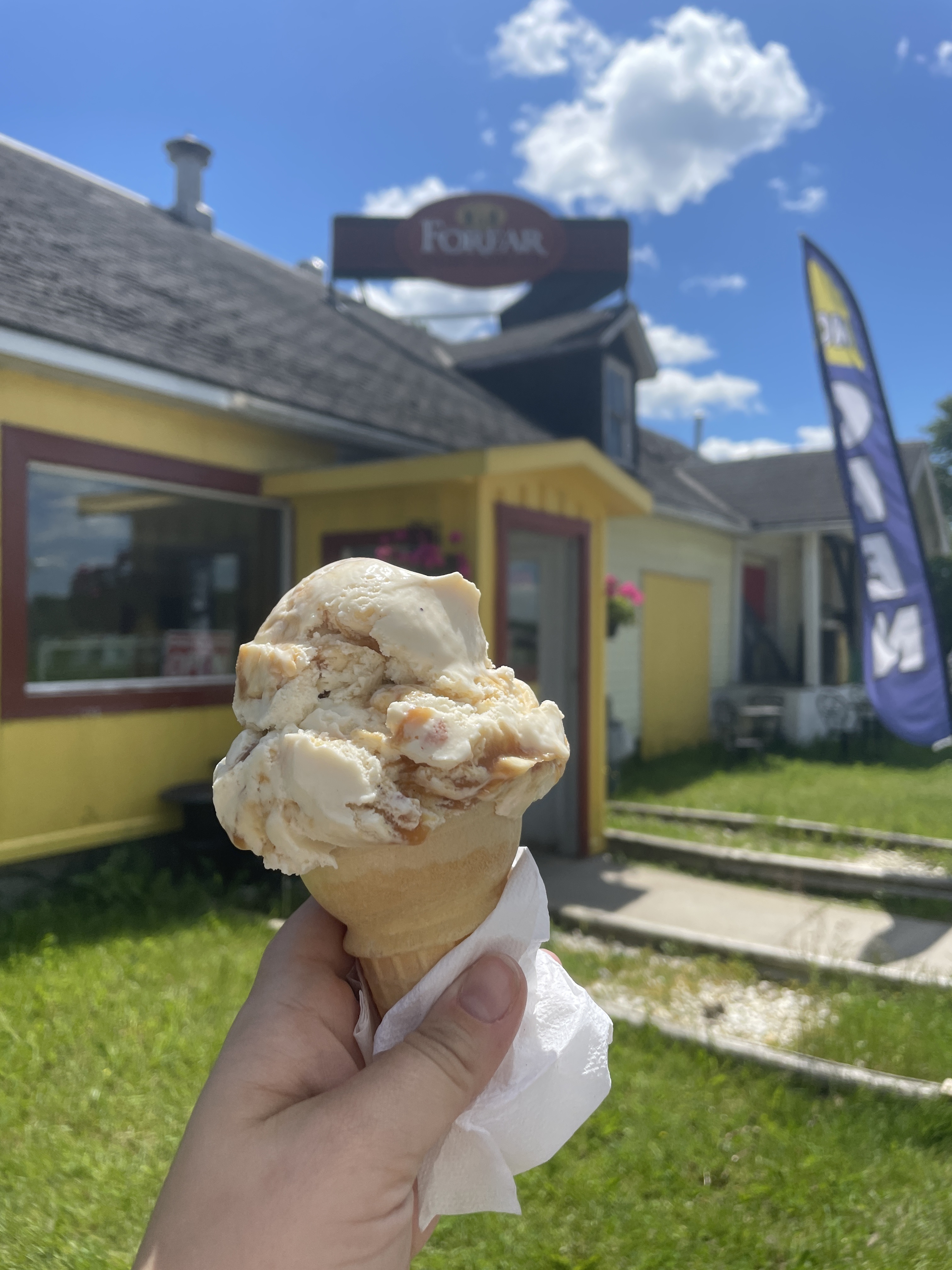 Espresso is meant to be sipped at a streetside cafe, and the Gourmet Popsicles are a real treat. Try the table on the lawn and enjoy just being outside. Thier food is amazing. Check out the menu at https://recesscafe.ca/