Whether you're catching up with friends or warming up after a winter walk - there is nothing better than a hot drink on a cold day!
From specialty coffees to indulgent baked goods to unique gifts, Rideau Lakes has three new cafes to discover this winter!
Check out one of these Cozy Cafes for your next coffee date:
Station Cafe
Station Cafe in Portland has a view of Big Rideau Lake and offers a lovely bright and socially distanced seating area to enjoy homemade pastries, cookies, and loaves with your specialty coffee or Italian soda. You'll find unique locally made gifts on display. The Station Cafe's name pays tribute to the building's history, which may have been a gas station, a train station or both! Located near to the Cataraqui Trail across from the Portland Bay Conservation Area, this is a favourite stop for outdoor explorers in all seasons, especially boaters in the summer. Visit the Station Cafe at 2786 Hwy 15, Portland.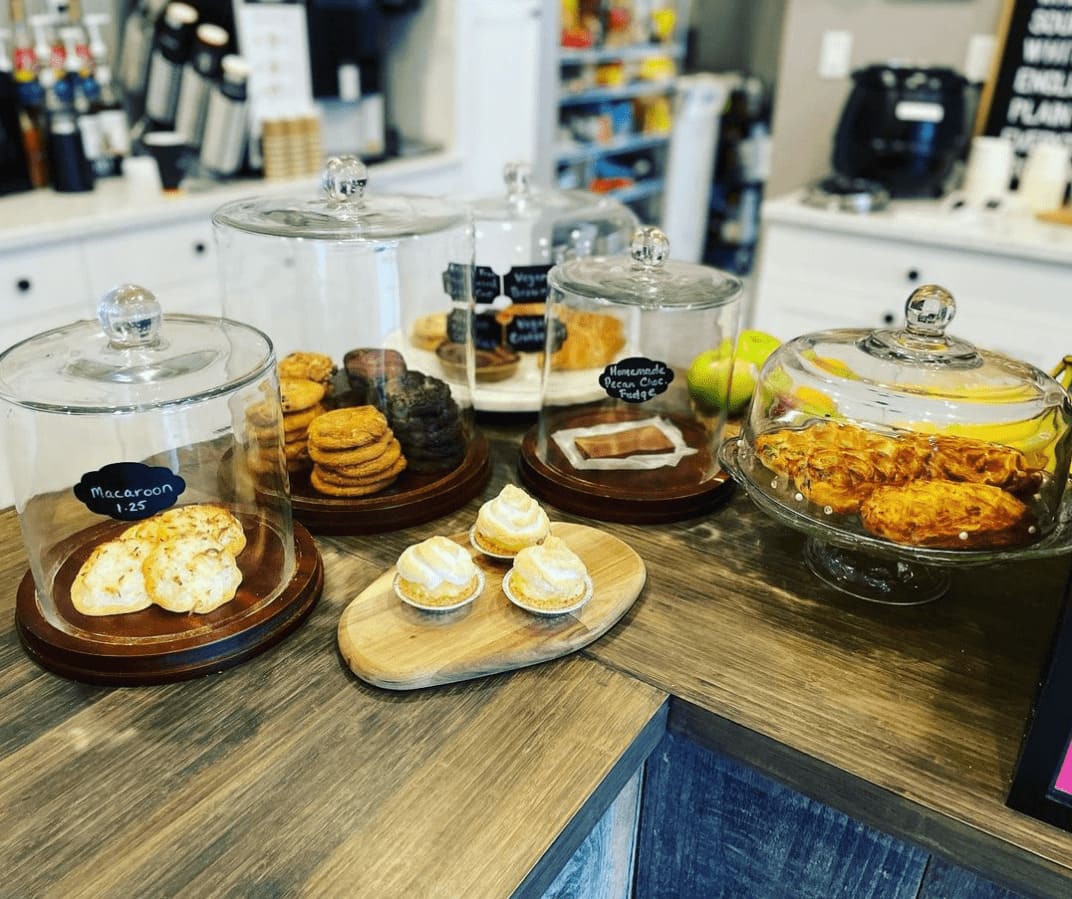 Recess Cafe
Recess Cafe in Portland is located in a former school and its vintage vibe is unforgettable! Decor aside, the food is delicious. Recess Café boasts all day breakfast, sandwiches, salads and of course indulgent house baked desserts as well as an espresso based coffee menu featuring beans from Detour, a small batch Ontario specialty coffee roaster. Whether you're stopping in to pick up something to go, or you'd like to dine-in and take a seat in this bright, cheerful room, visit Recess Café at 2761 Hwy 15, Portland.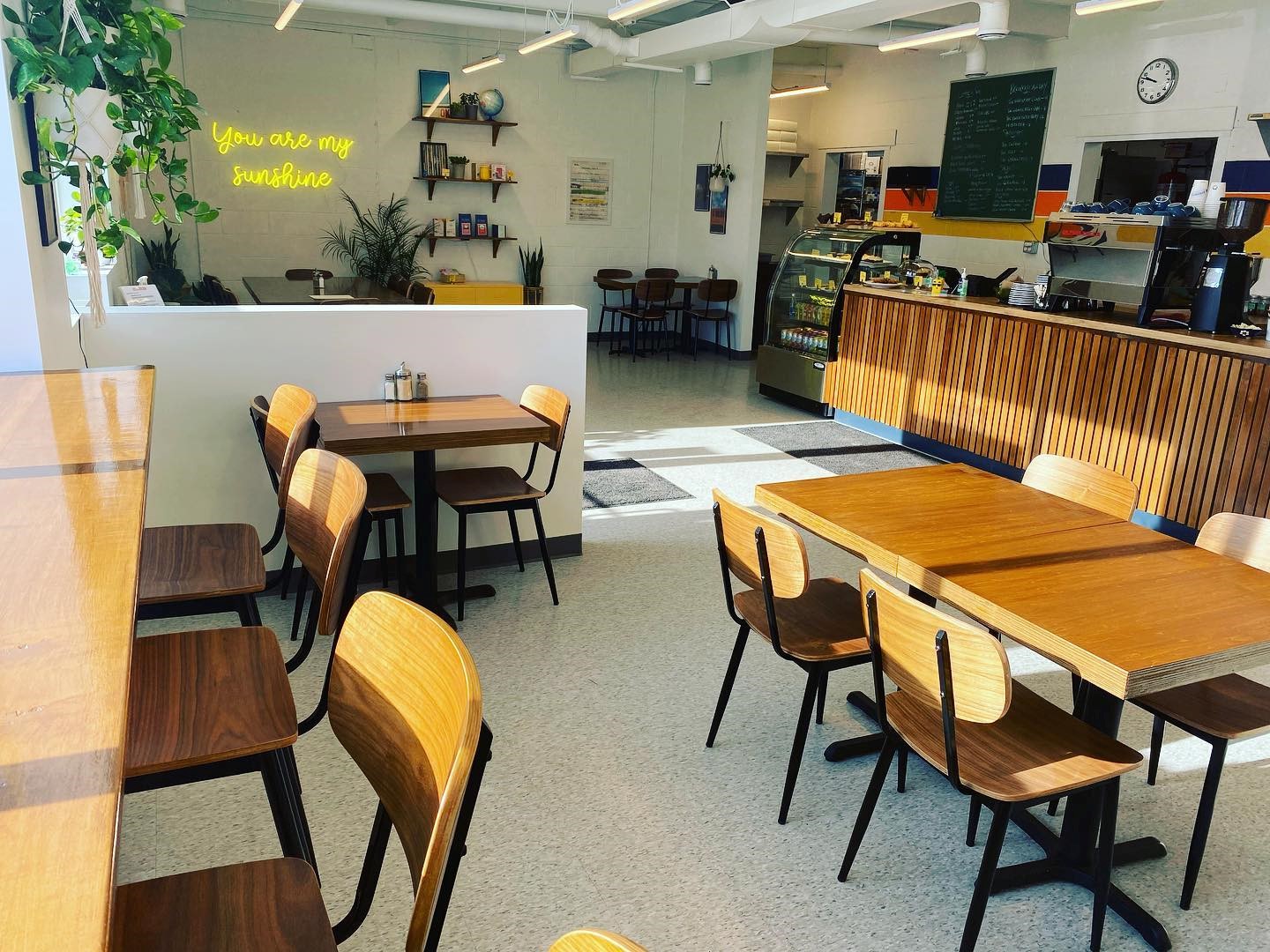 Jubilee Bakeshop (Closed in February)
The Jubilee Bakeshop in Delta is the picture perfect setting to grab a coffee and enjoy a fun shopping experience. Located in Delta's historic downtown, The Jubilee Bakeshop offers a huge selection of freshly baked breads, tarts and pies. Watch out for the homemade cheesecakes (and specialty flavours like coconut cream, Rolo), and of course the traditional favorites like cherry or chocolate - sold by the slice or buy the whole thing! Explore the beautiful displays of fun gifts you won't find anywhere else! Visit The Jubilee Bake Shop at 51 King St, Delta, ON.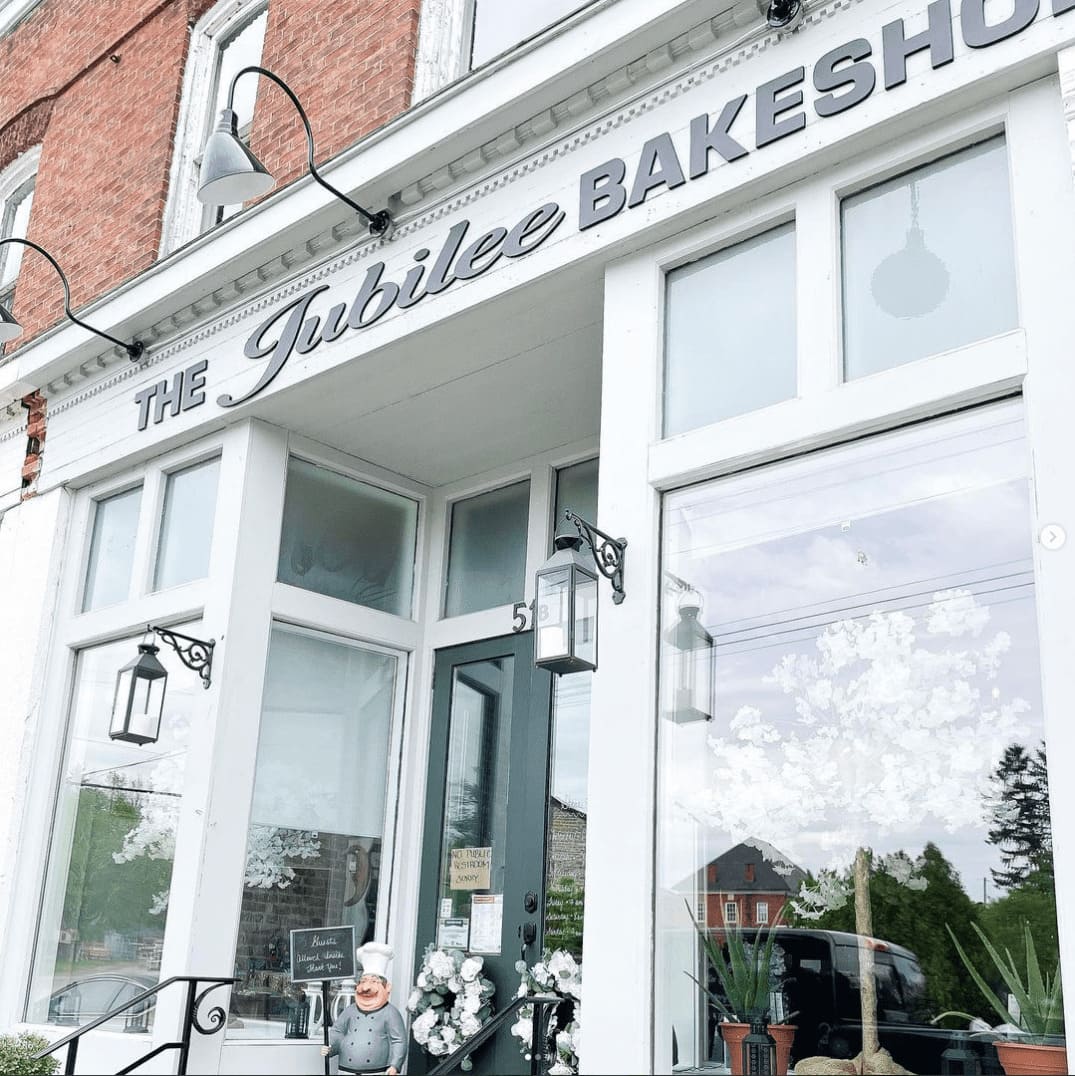 What is your favourite cafe in Rideau Lakes?