After the indulgent holiday season, are you craving movement and crisp air? Then sharpen your blades!
Rideau Lakes has incredible outdoor rinks and skating events perfect for families, couples, and even speed skaters…check out the following three locations this season.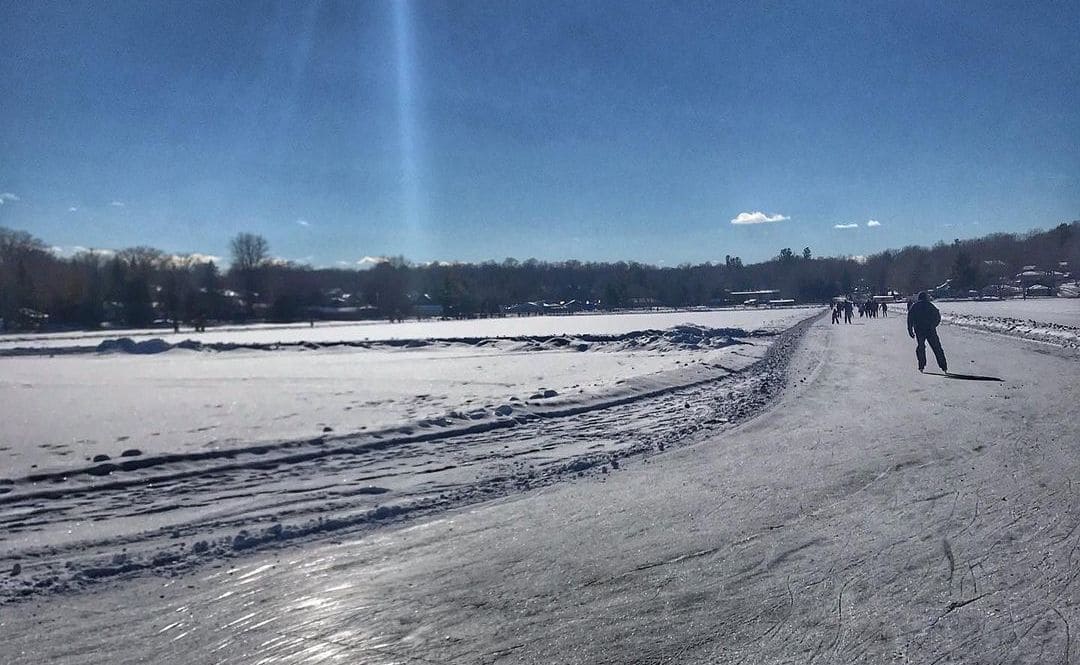 The Oval in Portland - @corey_turnbull1 (Instagram)
The Oval in Portland on Big Rideau Lake is open for skaters — and walkers! Thanks to @PortlandOutdoors, a walking path has been added around the one-kilometre oval skate trail for all the people who want to go for a walk on the lake. Yes, dogs are welcome!
Tracking your steps? Map your laps on the Strava app for a friendly challenge in 2022.
The best part about skating the Oval is the wide-open feel and the sheer quality of the ice surface. Since it is home to the internationally renowned speed skating event, "Skate the Lake" you can enjoy a world class outdoor skating experience unique to the Rideau Lakes region all season long.
Access the skate trail from Hanna Park on Water Street in Portland, Ontario.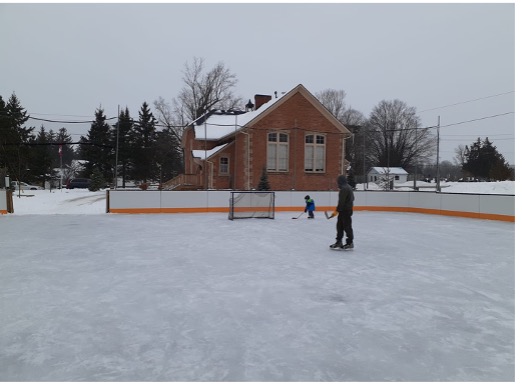 Elgin Outdoor Ice Rink
@Elgin Outdoor Rink at the Red Brick Schoolhouse is ideal for families and those learning to skate. Situated on Heritage Park, this rink offers a cozy and romantic feel. Within walking distance to the bowling lanes, this spot makes for a great day out.
Located at 3 Halladay Street in Elgin, Ontario.
Other options ...
In addition, community members often clear rinks on lakes for all to use. Both the Portland Harbour and the Newboro Harbour also have ice cleared for skating. Before venturing out onto the lake, learn what to do at the following link from the Red Cross: https://www.redcross.ca/blog/2019/12/ice-safety-know-when-it-s-safe-to-play
Please note: There is no such thing as safe ice. Use at your own risk.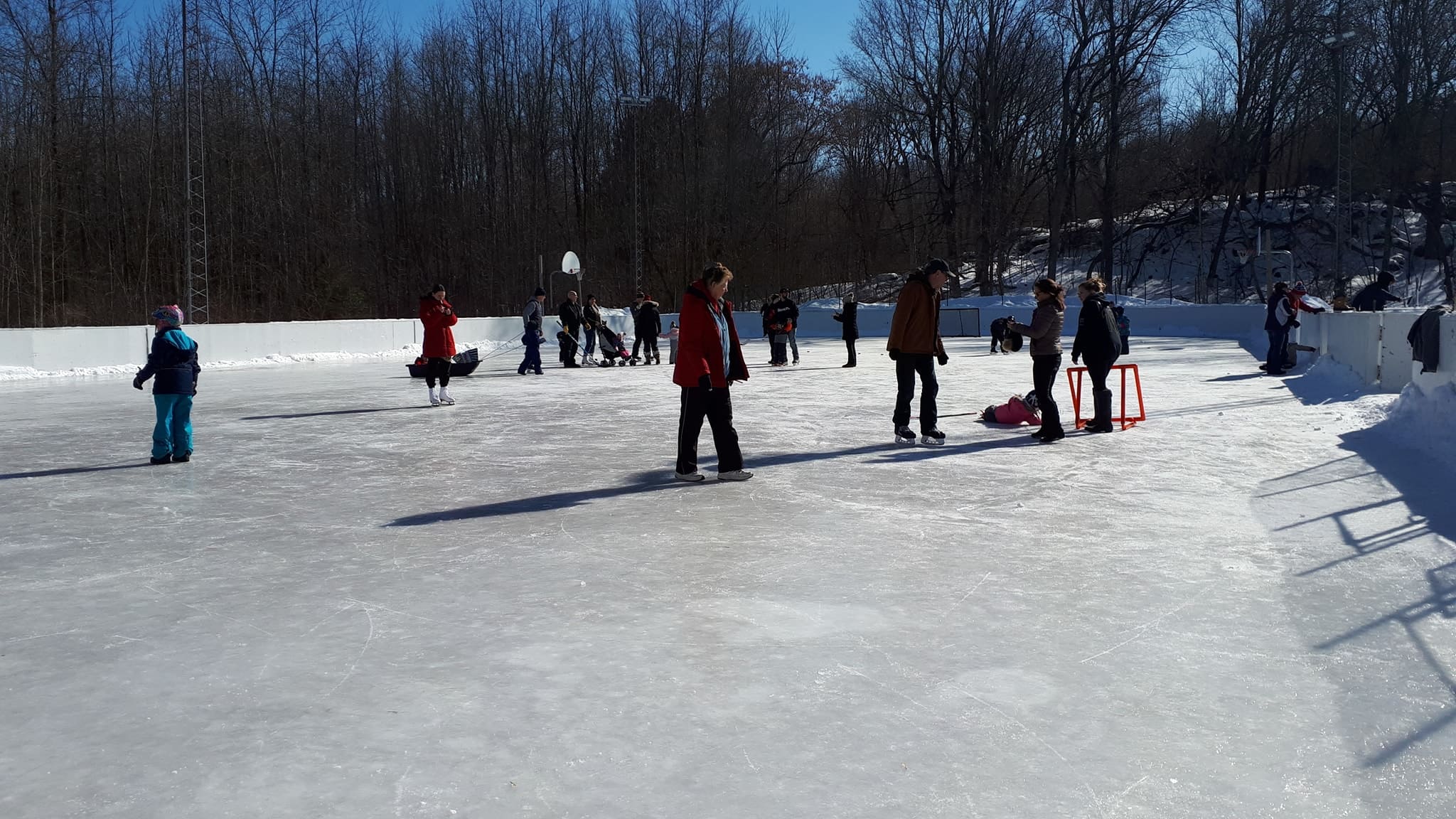 Delta Recreation Centre
TEMPORARILY CLOSED @Delta Recreation Centre is another family friendly option and perfect for couples too! This well-lit outdoor ice rink is perfect for date night. Lights are usually on for about an hour starting at 6:00 p.m.
Located at 49 Recreation Drive in Delta, Ontario.
Where are you skating this weekend?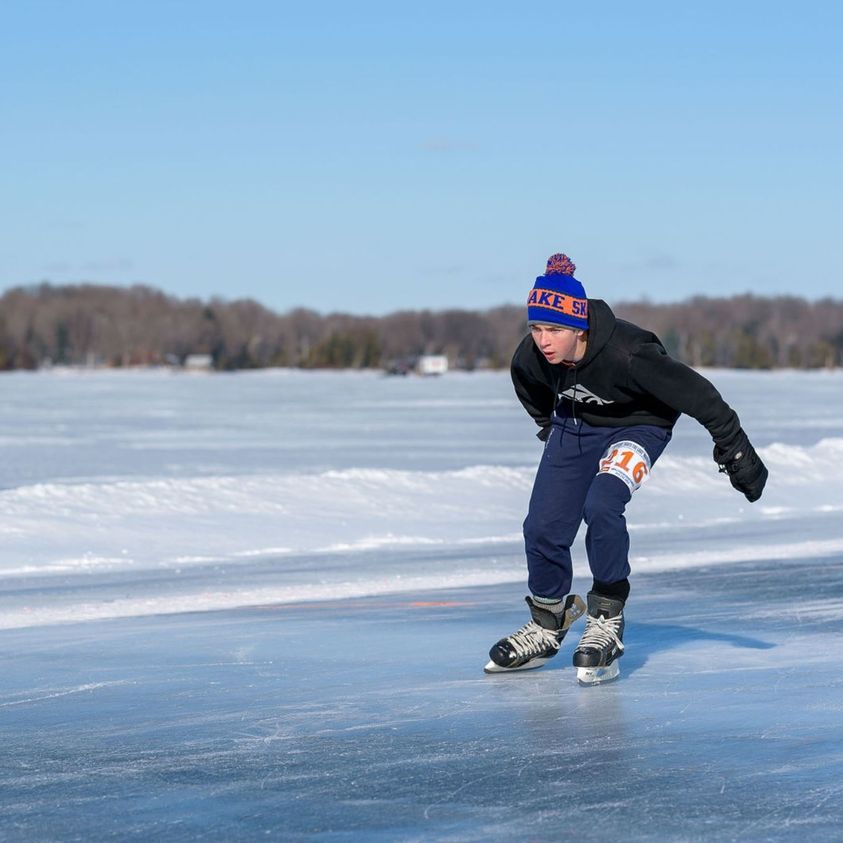 Skate the Lake Facebook Page
Take note that @Skate the Lake has been cancelled in 2022 - a world renowned community event at the Oval outdoor skate trail on Big Rideau Lake in Portland. Join in the winter fun with free public skating, bonfires and more.
Cancelled in 2022. Orignally scheduled for January 29 and 30, 2022,.
More details at www.skatethelakeportland.com #skatethelake #skatethelake2022 https://www.portlandoutdoors.com/