Charming cross country ski trails and winter hiking opportunities in Rideau Lakes will have you exploring a wooded wonderland, admiring winter water views, historic villages and snow dusted landscapes. Where to start?
Check out these hiking and cross country ski trails: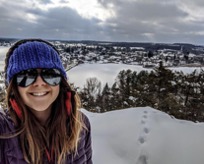 @sirennalynne (Instagram)
Winter Hike at Foley Mountain
Foley Mountain operated by the Rideau Valley Conservation Authority boasts 10km of groomed trails for cross-country skiing and snowshoeing. There is a $7 daily access fee.
Located at 105 Foley Mountain Ln, Westport.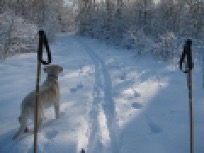 Tanis Cowan
Cross Country Ski at Newboro Memorial Park
Newboro Memorial Park has beautiful non-motorized trails for all levels of cross-country skiers.
Located at at 27 John Street, Newboro.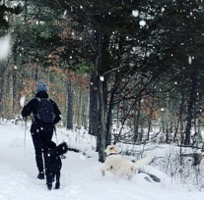 @davegouett (Instagram)
Cross Country Ski at Shillington Park
Shillington Park is an easy 600 metre loop through the wooded area surrounding the seasonal softball diamond, tennis courts and playground. Trail Map
Located at 875 Concession Rd 8, Westport.
Which trail will you try this winter?